Day 3: First Day at the MCJ
Posted By Theo Ko, Mar 23, 2011
Today was our first day at the Mississippi Center for Justice (MCJ). We left Camp Wilkes on a beautiful Monday morning, driving our way out towards the coast, along the beautiful coast past such sites as Keesler Air Force Base and the Jefferson Davis House. We made our way inland to the MCJ. 

The MCJ is in a new building that they have occupied for all of 1 month or thereabouts. They are still in the process of moving in that the prior tenant's sign, an engineering firm, still stands prominently atop the building's roof. There are MCJ signs in the window. We waited for our orientation and in walked our esteemed colleagues from the University of Chicago Law School, on the second week of their spring break to contribute their annual service to Biloxi for the fifth year running.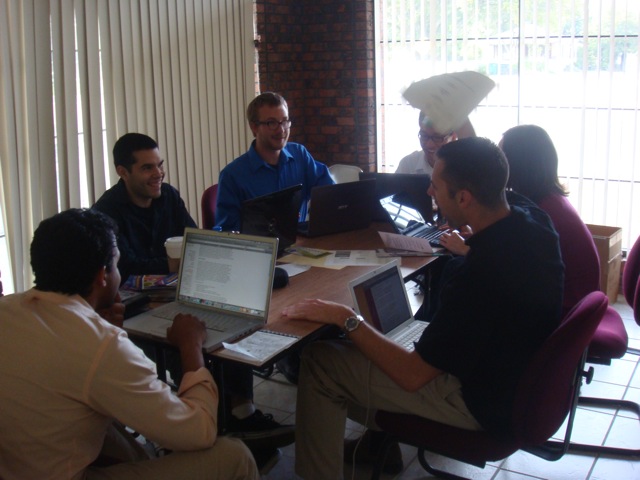 We had several tracks to choose from, ranging from Food Security along the Gulf Coast, Katrina Housing funds, Fair Housing Act implications, Consumer Protection Defense, and saving a local school known as the Nichols School. The two school groups intermingled in the various tracks. We will be working with them throughout the week.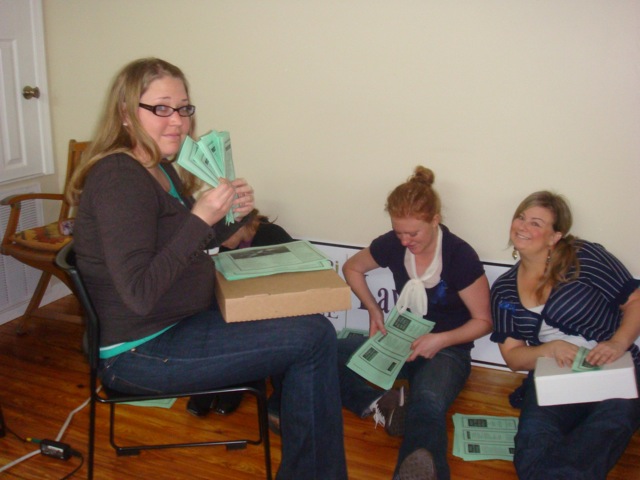 Among the fun things we did, we traveled out to The Shed Bar-B-Q, a local favorite. It is a ramshackle assortment of sheds and outdoor seating that is nearly off the beaten path amongst the everglades. The food was good (The food was so good, in fact, that you can see one of us tasting the flavor thick in the air when we first arrived.), the company better, as always, and we even met our Chicago colleagues there.  We traded picture favors.

We returned to our temporary home at Camp Wilkes, where some members went to enjoy a night of basketball while others enjoyed a book in bed and still others decided to blog and upload photos. Until tomorrow.