Cleveland Rocks!
Posted By Jan, Mar 24, 2010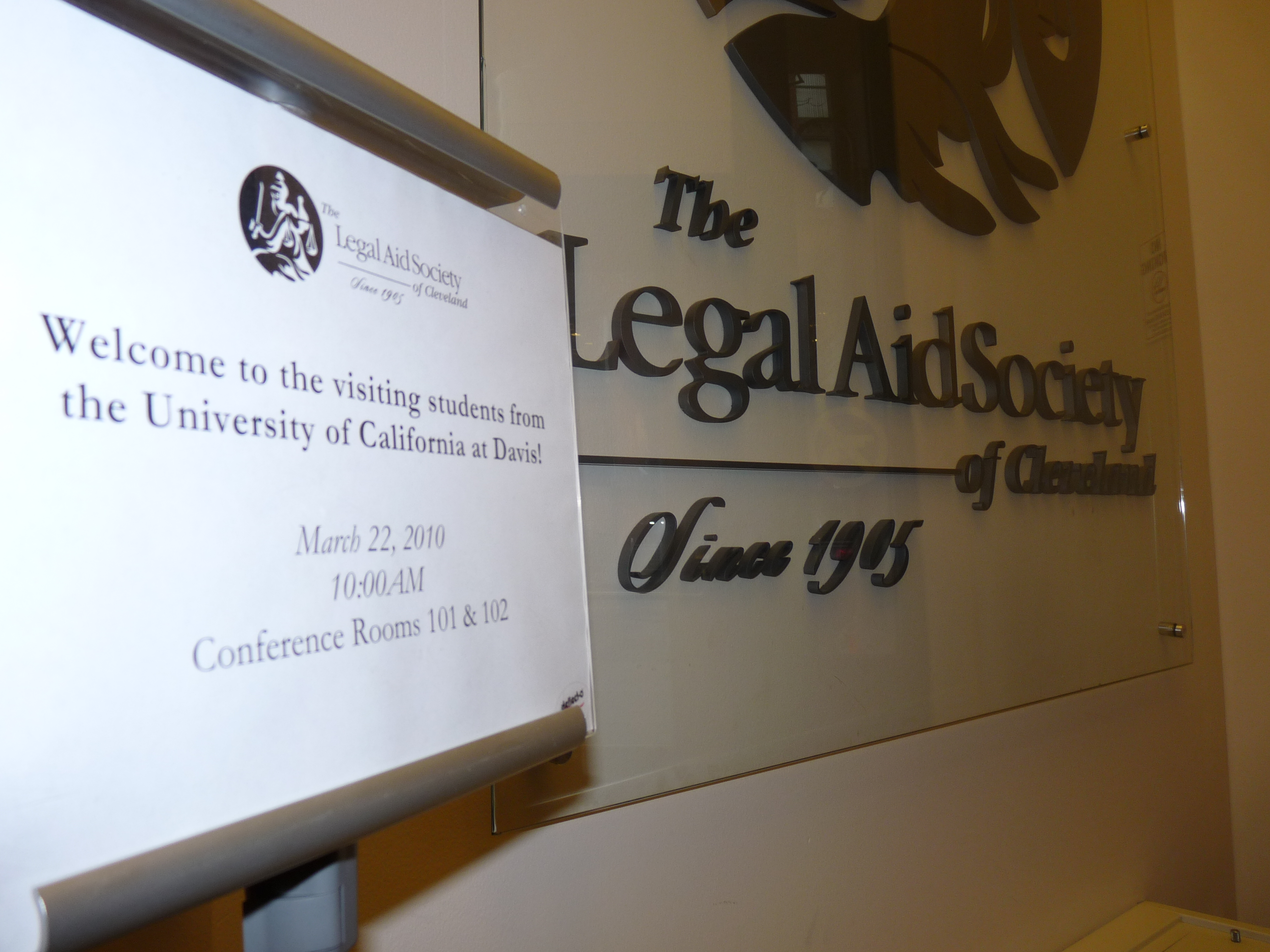 Just finished another day working with The Legal Aid Society of Cleveland, and it was awesome! Those working with the pro se divorce group successfully assisted numerous clients in filling out, filing, and submitting the requisite legal forms. The foreclosure team worked tirelessly in contacting attorneys in order to persuade them to seek mediation in their pending cases and avoid litigation or deal brokering. Everyone continued to seek out and contact community centers and organizations so that we can distribute information to them regarding free legal services that are available in their area. Some of the group also worked at the Habitat for Humanity store today, where different home-building materials are donated and then re-sold in order to benefit local communities in need of better housing.

Basically it was another awesome day, and the weather was beautiful, too! The sun is out in Cleveland and since tonight is our last in the city, we'll be sure to hit the town and live it up!

And now, a short haiku about the trip:

Helping the people

HALO makes a difference

GO Camp Cheerful GO!