Update:
Janet Gongola's presentation to KHIPLA (not identical, but similar)
Janet Gongola's slides presented on the AIA Roadshow the following day

We all had a great time at our 1st Annual KHIPLA Silicon Valley Mixer.  Here are some photos from the event: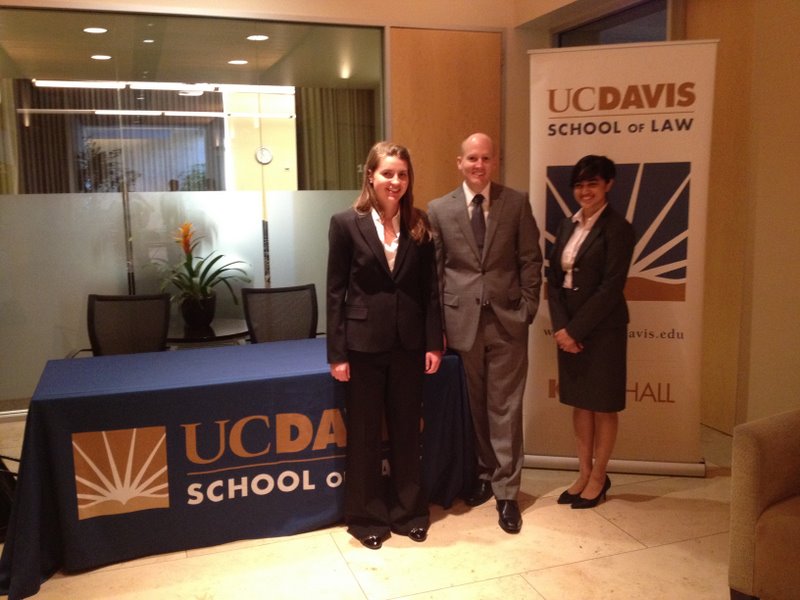 King Hall students (from left to right) Jackie Stroncek, Tim Dunbar, and Ruthie Shukla.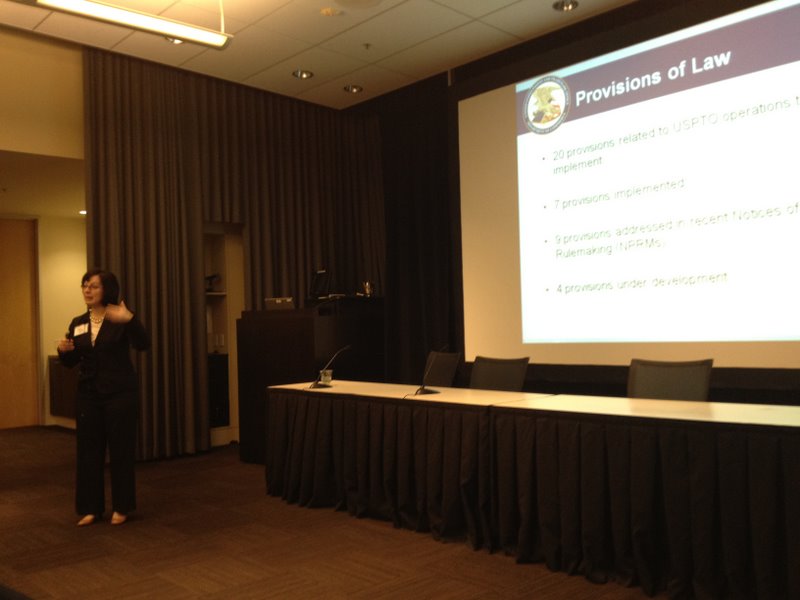 Janet Gongola, Patent Reform Coordinator, presents how the America Invents Act changes are being carried out at the PTO.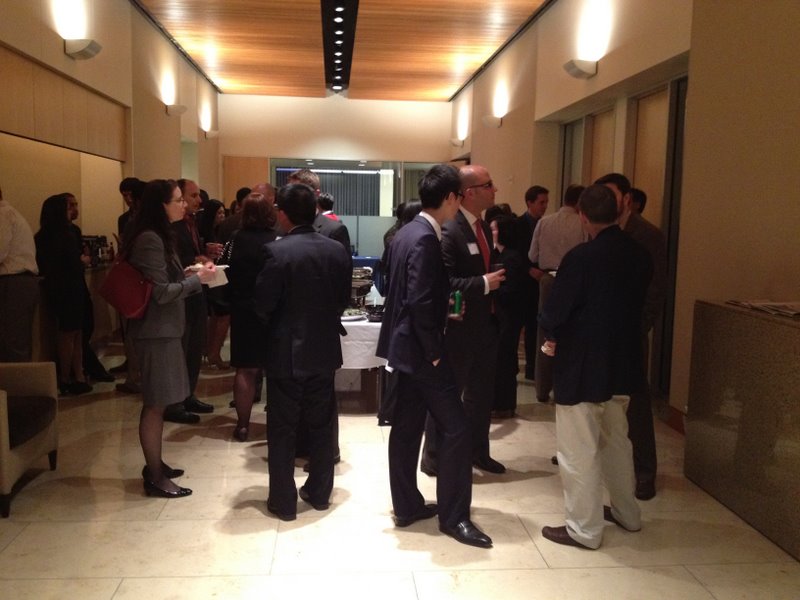 Students and alumni mingle after the presentation.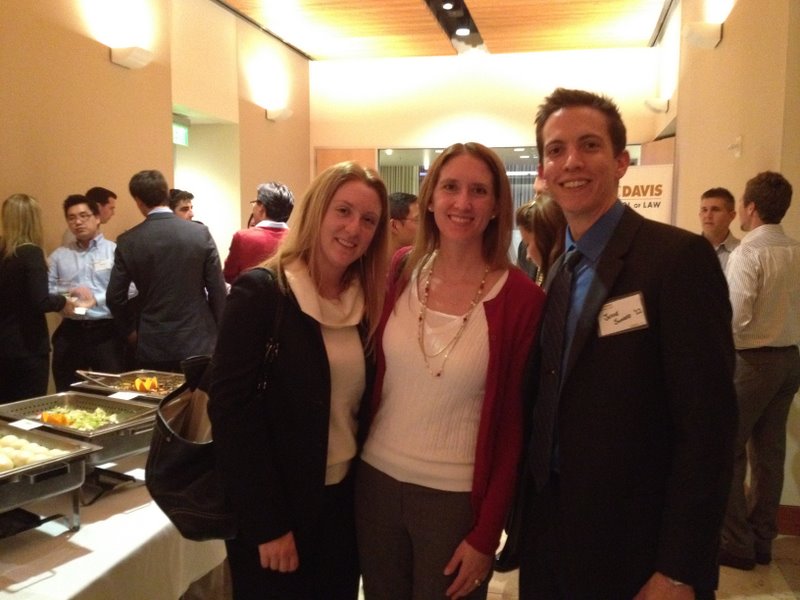 (From left to right) King Hall alumni Jessie Richardson, Heather Bromfield, and current student Jesse Suarez.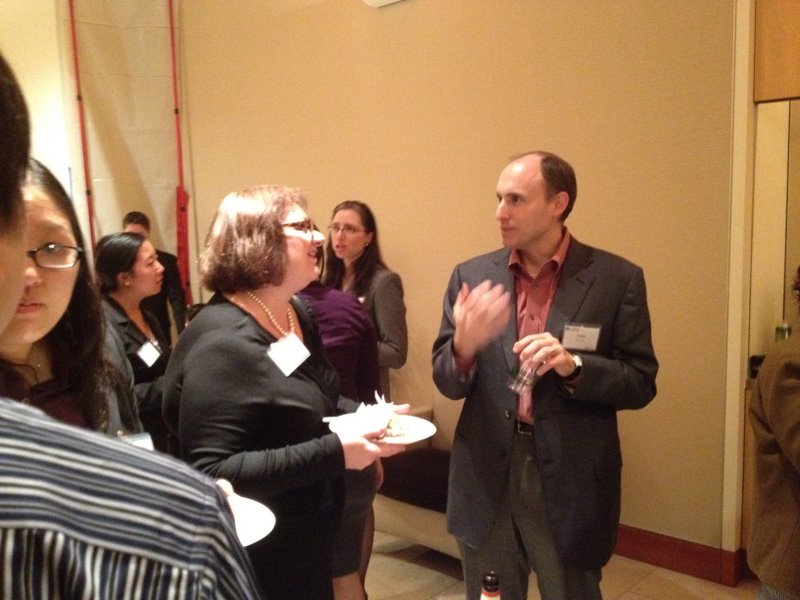 Susan Hoffman from the PTO speaks with alumnus David Bell.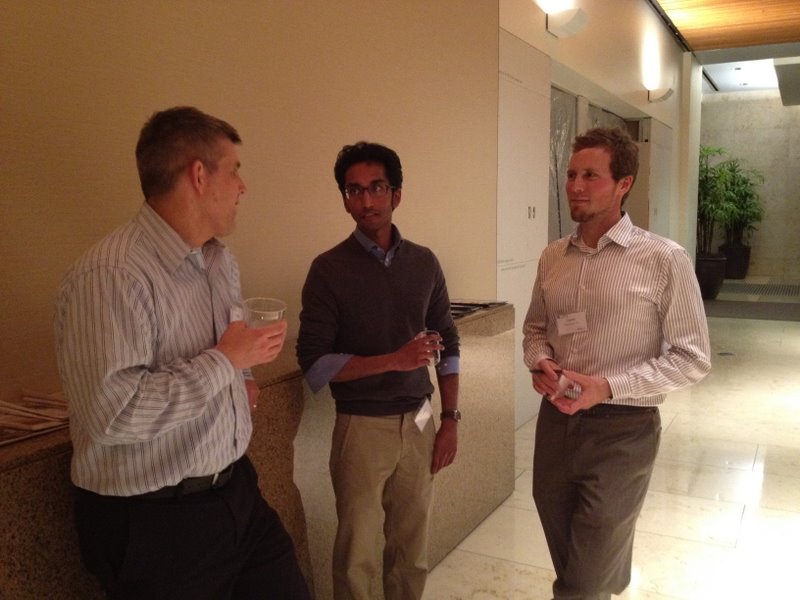 Craig Compton, Assistant Dean for Career Services (left), speaks with alumni Jaysen Rajkomar (center) and Charles Adelsheim (right).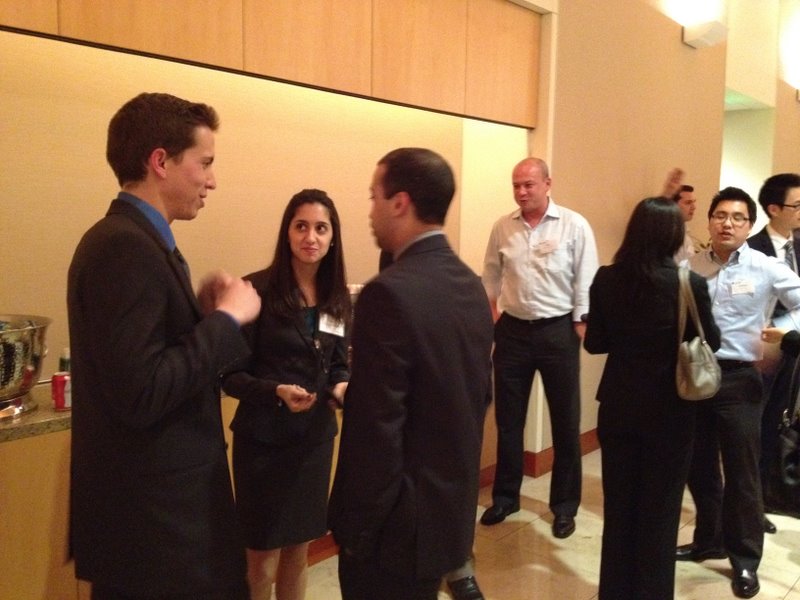 Everyone seems to be having a great time.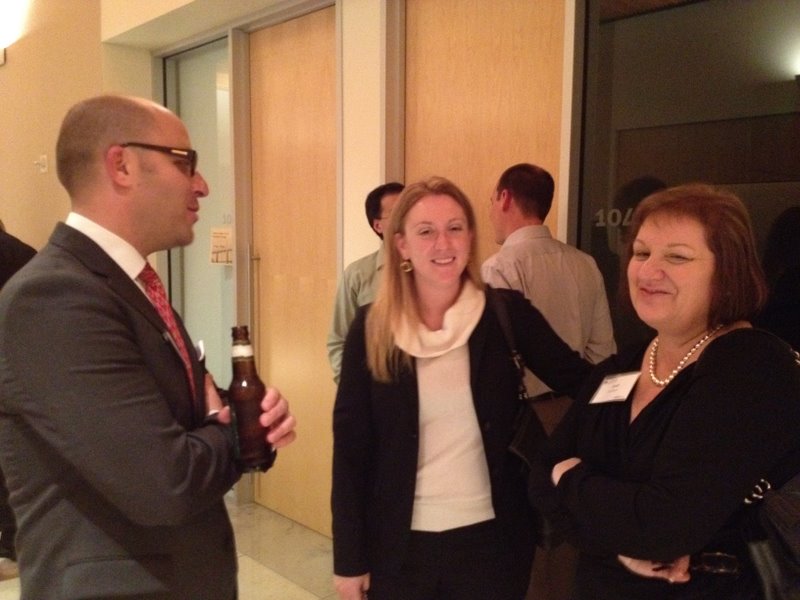 Ian Hlatky, KHIPLA President, chats with Jessie and Susan.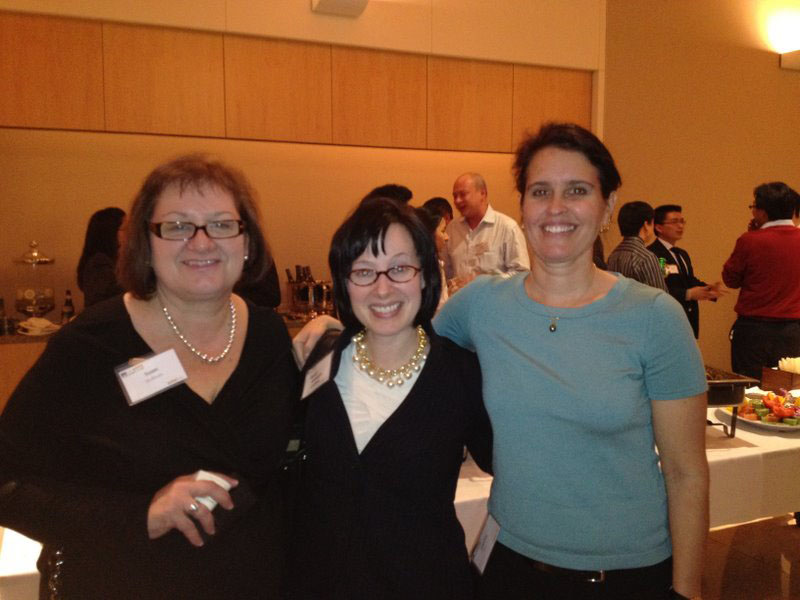 (From left to right) Susan Hoffman, Janet Gongola, and Camille Barr.