Frances Carr Competition
The Carr Competition offers students the opportunity to participate in a mock trial and compete against other UC Davis Law Students.

Participants (aka, "attorneys" in the case) who enroll can earn one credit for their participation, even if they have already competed in the Carr Competition before. Participation requires competing in the preliminary rounds and attending the boot camp. Please note—though 1Ls can compete, they cannot receive any credit for competing.
Spring 2019 Carr Competition - January 26-27, 2019

Congratulations to winners Anujan Jeevaprakash ('19) and Emilee Renner ('19)! They won a hard-fought final round against Chris Machold ('20) and Harita Nandivada ('20).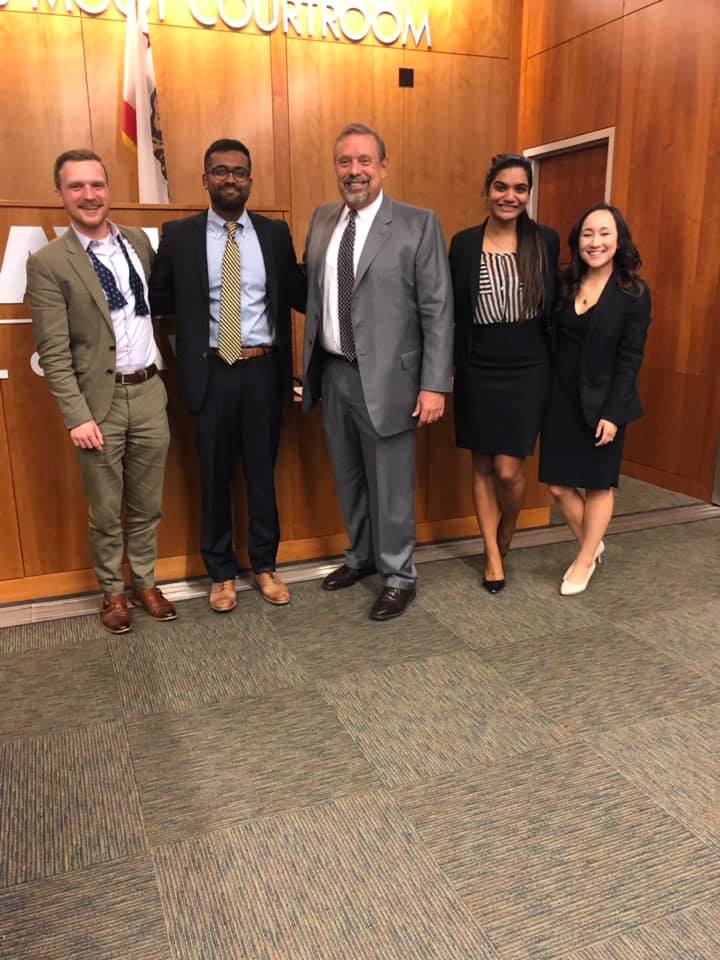 Individual Award Winners
Best Direct: Chris Machold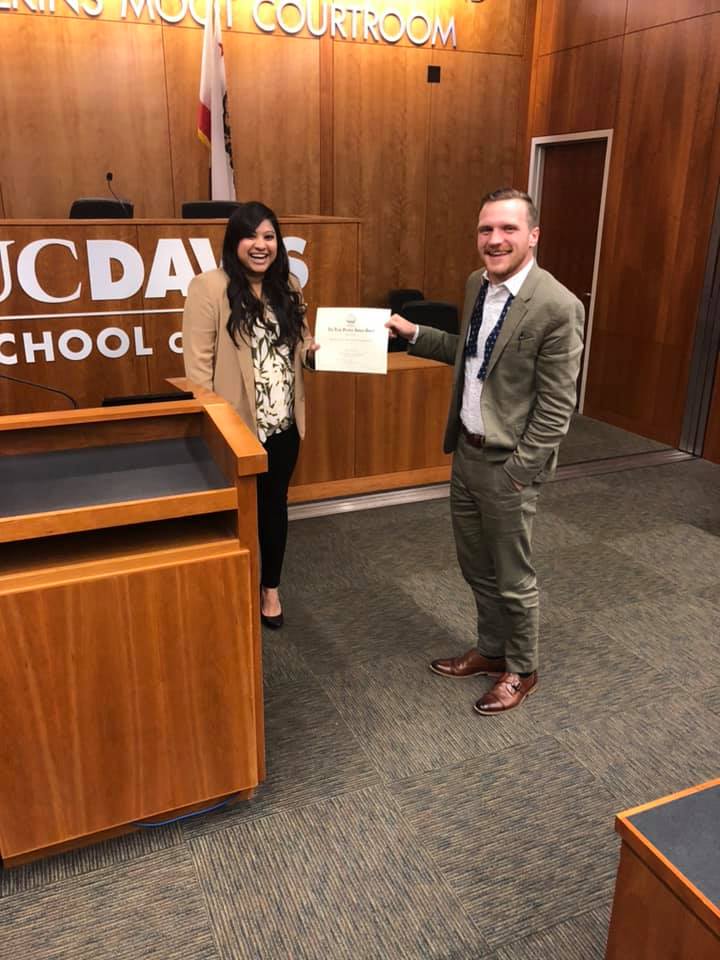 Best Cross: Dhanno Ismah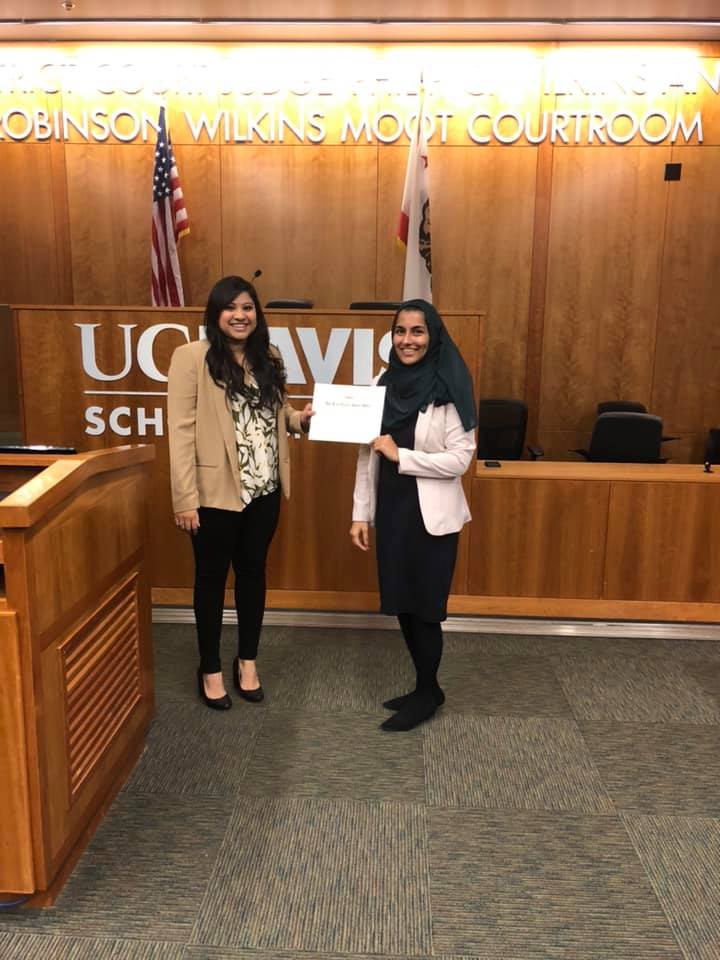 Best Opening: Emilee Renner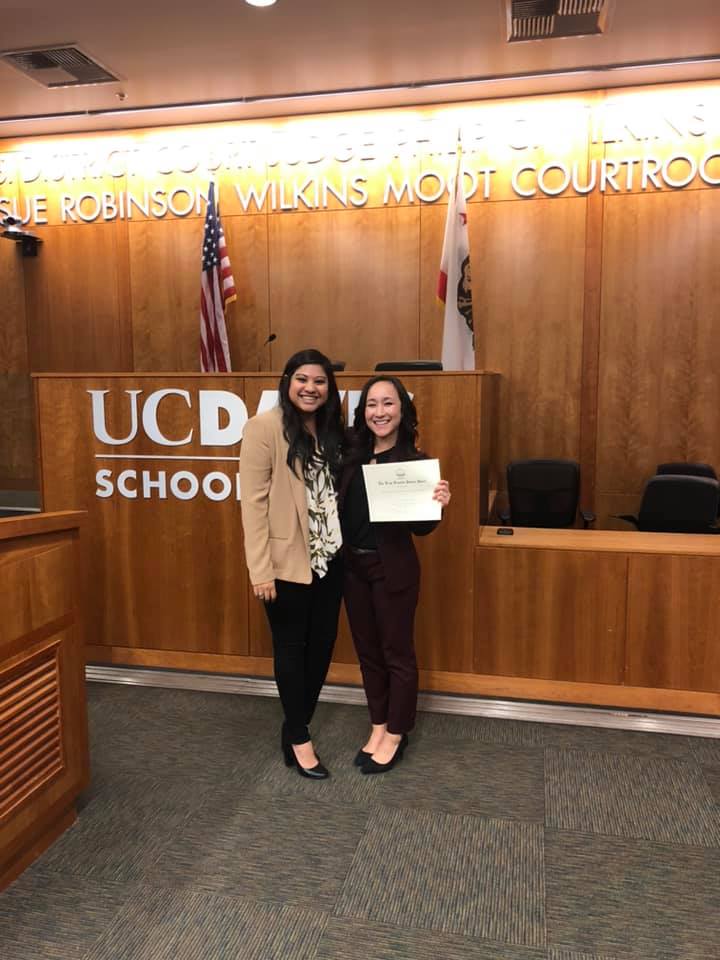 Best Closing: Lindsey Williams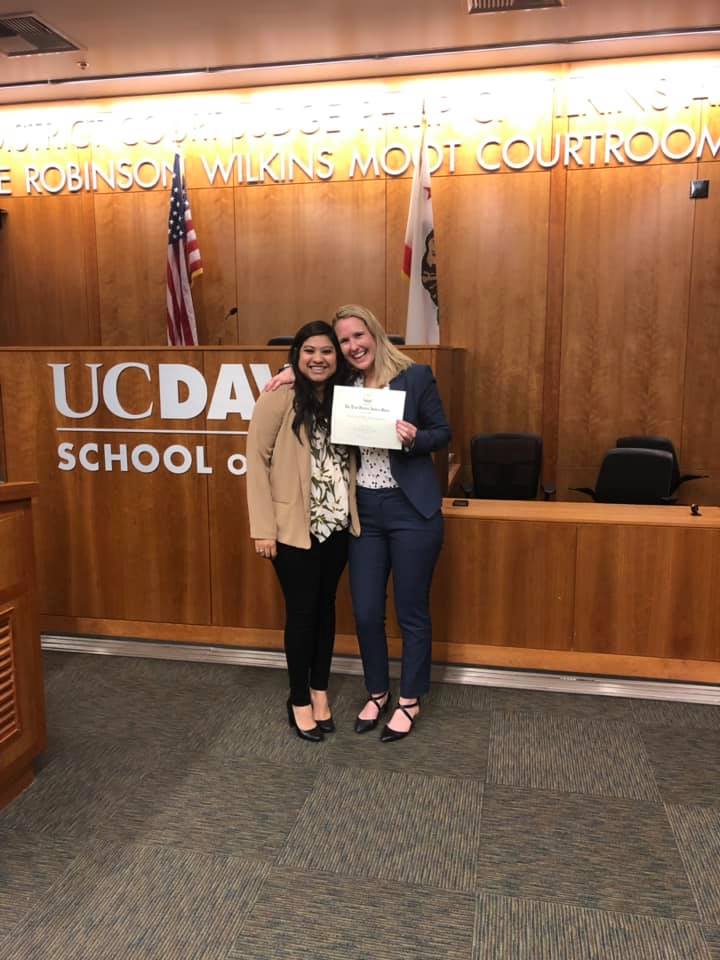 Past Winners 
Carr Competition 2017: Molly Miram '19 and Tanvi Shah '19 
Carr Competition 2016: Cathryn Dalton '17 and Kaitlyn Jensen '17
Carr Competition 2015: Kareem Aref '17 and Rodolfo Orozco Beas '17 
Carr Competition 2014: Giolinh Luong '16 and Katie Wellman '16 
Carr Competition 2013: Miles Prince '14 and Steven Vong '16
Carr Competition 2012: Joe Dowdalls '13 and Mitchell Suliman '14
Carr Competition 2011: Zachary Schultz '13 and Nathan Zhang '13