Dennis M. Cota 1L Competition
The Cota Competition offers first year law students the opportunity to participate in a competitive mock trial competition against other UC Davis Law Students.
Participants serve as attorneys in the case and compete in preliminary rounds after attending training sessions for opening and closing statements, direct and cross examinations, and objections. 
Thank you to all those who competed in the 4th Annual Cota 1L Competition on September 23, 2018! Congratulations to our finalists and individual winners. We look forward to your continued participation in trial advocacy programs at King Hall. 
Niharika Sachdeva, Imwinkelried Award Winner for Best Advocate
with Chris Machold, last year's winner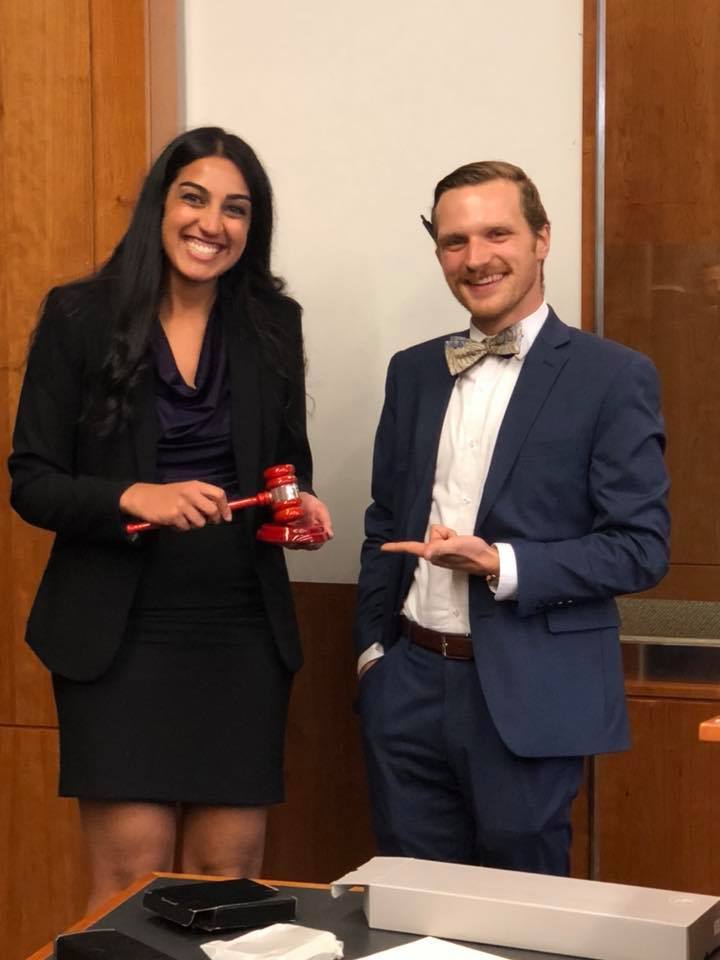 Thea Percival, Best Opening
Niharika Sachdeva, Best Overall Advocate
Ishika Desai, Best Cross
Kristen Khair, Best Direct
Brennan Zoellner, Best Closing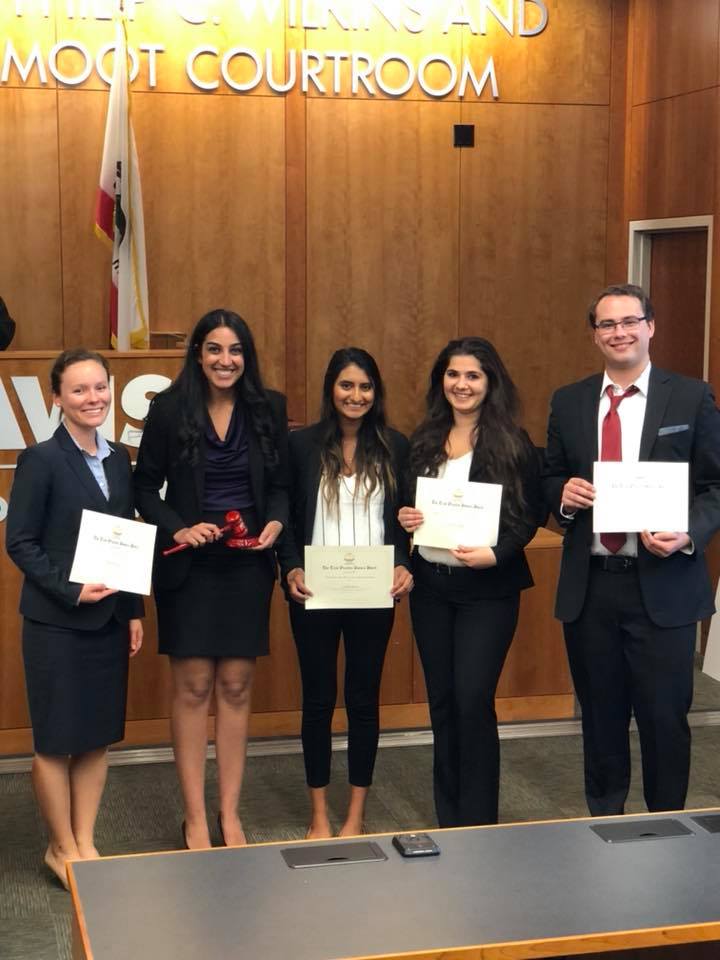 Thea Percival  & Niharika Sachdeva, Finalists
with Prof. Cota & Kristen Khair, Champion