2018-2019 Coaches
Dennis M. Cota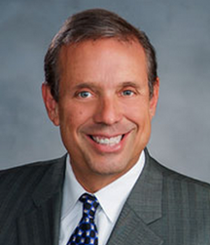 Dennis Cota is a public law specialist with over 23 years of experience representing both private clients and public entities.  He previously served as Interim County Counsel for Plumas County, and currently acts as advice and litigation counsel to Madera County, San Joaquin County, Trinity County, and the Fresno County Sheriff.  Mr. Cota is familiar with the Brown Act and has advised public agency clients around the state. 
Mr. Cota's extensive trial experience includes complex civil litigation in the areas of civil rights and municipal defense, and environmental and hazardous waste litigation in which he has obtained successful results before both the state and federal bar.  He is also experienced in real estate, contract, labor (management side), and business litigation.  He has successfully brought to verdict numerous bench and jury trials (including a recent defense verdict on behalf of Madera County regarding a lawsuit brought by a former Deputy Sheriff), and is trained in mediation at the Strauss Institute at Pepperdine School of Law.
Mr. Cota earned his Bachelor of Arts degree in Political Science in May 1983 from the University of California Los Angeles, and he obtained his Juris Doctorate degree in May 1986 from the University of California Davis School of Law.  He has since graduated from the Trial Advocacy Skills Program in August 1989 from the National Institute of Trial Advocacy and in March 1998 from the Teaching Advocacy Skills Program at Harvard University.
Mr. Cota's experience includes numerous semesters as a trial practice instructor at U.C. Davis School of Law and previously as an instructor of civil procedure and evidence courses at the University of California Riverside Extension Program, as well as a guest lecturer at the University of La Verne School of Law.  He has also served as a Judge Pro Tempore in Los Angeles County, Citrus Judicial District.
Prior to founding Cota Cole LLP (formerly Cota Cole & Associates), Mr. Cota was Managing Partner of the Sacramento office of Best Best & Krieger LLP, and held the same position previously for the firm's Ontario office.
Ronald J. Scholar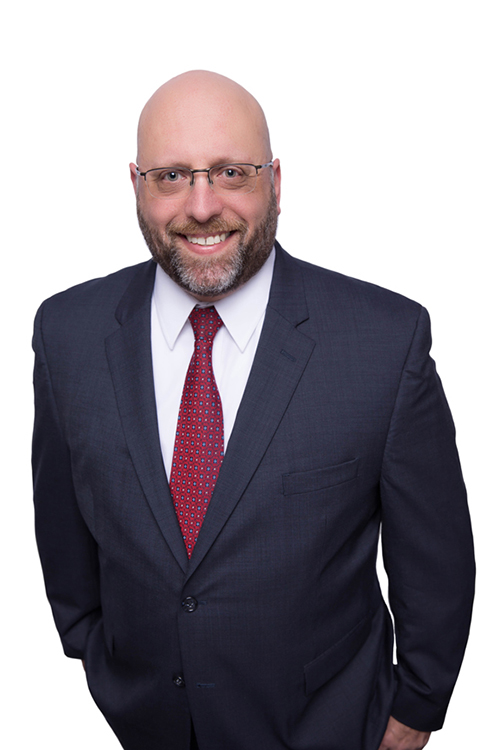 A skilled trial attorney, Mr. Scholar has over 24 years of experience in a wide range of litigation matters, including federal and state civil rights, Section 1983, employment law, dangerous conditions of public property, including claims of wrongful death, as well as contract and business disputes.
Mr. Scholar currently advises public agencies and private clients as a partner as a partner at Cota Cole & Huber LLP and assists them in navigating complex laws and regulations and conducting investigations, all with an eye toward avoiding costly disputes.
Mr. Scholar joined Cota Cole & Huber LLP after 11 years with one of Sacramento's largest law firms where he was a shareholder and represented numerous public agencies and private clients in employment, liability, law enforcement, and litigation matters.  From 1998 to 2005, Mr. Scholar was a partner at a small Sacramento law firm where he specialized in representing public entities in all manner of litigation, including Section 1983, law enforcement, and employment matters.  Prior to that Mr. Scholar was a Public Defender in Atlanta, Georgia, where he represented indigent defendants in felony criminal matters at trial and on appeal.
Mr. Scholar was named to Sacramento Magazine's Top Lawyers List for 2016.  He also enjoys the privilege of serving on the Presiding Judge's Civil Advisory Committee for Sacramento County Superior Court. A founding member of the Sacramento County Bar Association's Civil Litigation Section, Mr. Scholar has also served as one of its Board Members and its Chairperson. 
Helane (Lulu) Seikaly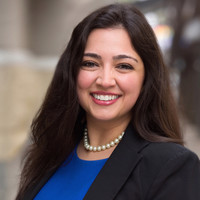 After graduating from Southern Methodist University with degrees in Political Science and French, Ms. Seikaly spent a year working in Dallas on a Texas Gubernatorial campaign before attending law school in Houston. While in law school, Ms. Seikaly became very involved in South Texas' nationally renowned Advocacy Program. While she was there, she competed in many mock trial tournaments, winning the American Bar Association's sponsored Labor & Employment Mock Trial Tournament in 2012.
Because of her passion for being in the courtroom, Ms. Seikaly accepted a position at the Harris County District Attorney's Office as an intern in the felony division. During her third year of law school, she first chaired a jury trial with minimal supervision by the prosecutor. She received a favorable verdict.
During law school, Ms. Seikaly became very passionate about labor and employment law which led her to an internship at the Equal Employment Opportunity Commission (EEOC) in Houston to further gain inside experience to real world employment issues.
During her time with the EEOC, Ms. Seikaly assisted Administrative Law Judges with preliminary hearings on discrimination claims filed by Federal employees. She also wrote decisions for the Administrative Law Judges on motions for summary judgment usually filed by Federal agencies.
Matthew (Matt) De Moura
Mr. De Moura currently serves as Deputy District Attorney for Yolo County. 
Michael (Mike) Canzoneri
Mr. Canzoneri currently serves as Supervising Deputy Attorney General of California.