Ed Dudensing| Head Coach
A former Deputy District Attorney for Sacramento County, Ed Dudensing formed his own law firm in 2003 to represent victims of nursing home neglect and abuse. Mr. Dudensing has handled scores of wrongful death cases and has achieved numerous seven figure recoveries for his clients.
Mr. Dudensing received his undergraduate degree in Political Science from the University of California, Berkeley. Thereafter, Mr. Dudensing graduated the equivalent of magna cum laude from the University of California Davis Law School in 1994 where he earned several honors including the Order of Coif for academic excellence and the Order of the Barrister for excellence in oral advocacy. He also served as the Executive Editor to the UC Davis Law Review.
Mr. Dudensing's law career began with a two year term as an attorney to the Honorable Robert C. Broomfield, the Chief Judge of the Federal District Court in Arizona, where he assisted the Court in drafting legal opinions on all civil matters before it. Mr. Dudensing then joined the international law firm of Orrick, Herrington, & Sutcliffe, where he served as an associate in the business litigation department for three years. While at Orrick, Mr. Dudensing worked on a variety of high profile litigation matters.
In 1999, Ed Dudensing joined the Sacramento County District Attorneys' Office. During his four years as a Deputy District Attorney, he successfully prosecuted cases involving charges of murder, attempted murder, rape, and child molestation, among many others.
Ed currently is a member of the National Citizens Coalition for Nursing Home Reform, the National Academy of Elder Law Attorneys, the National Crime Victim Bar Association, and the Nursing Home Litigation Group of the Association of Trial Lawyers of America. He currently serves on the Advisory Board of Directors for the National Crime Victim Bar Association
Dennis M. Cota| Faculty Advisory and Coach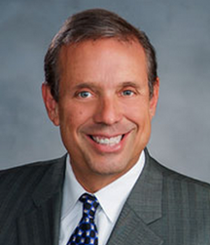 Dennis Cota is a public law specialist with over 23 years of experience representing both private clients and public entities.  He previously served as Interim County Counsel for Plumas County, and currently acts as advice and litigation counsel to Madera County, San Joaquin County, Trinity County, and the Fresno County Sheriff.  Mr. Cota is familiar with the Brown Act and has advised public agency clients around the state. 
Mr. Cota's extensive trial experience includes complex civil litigation in the areas of civil rights and municipal defense, and environmental and hazardous waste litigation in which he has obtained successful results before both the state and federal bar.  He is also experienced in real estate, contract, labor (management side), and business litigation.  He has successfully brought to verdict numerous bench and jury trials (including a recent defense verdict on behalf of Madera County regarding a lawsuit brought by a former Deputy Sheriff), and is trained in mediation at the Strauss Institute at Pepperdine School of Law.
Mr. Cota earned his Bachelor of Arts degree in Political Science in May 1983 from the University of California Los Angeles, and he obtained his Juris Doctorate degree in May 1986 from the University of California at Davis Law School.  He has since graduated from the Trial Advocacy Skills Program in August 1989 from the National Institute of Trial Advocacy and in March 1998 from the Teaching Advocacy Skills Program at Harvard University.
Mr. Cota's experience includes numerous semesters as a trial practice instructor at U.C. Davis School of Law and previously as an instructor of civil procedure and evidence courses at the University of California Riverside Extension Program, as well as a guest lecturer at the University of La Verne School of Law.  He has also served as a Judge Pro Tempore in Los Angeles County, Citrus Judicial District.
Prior to founding Cota Cole LLP (formerly Cota Cole & Associates), Mr. Cota was Managing Partner of the Sacramento office of Best Best & Krieger LLP, and held the same position previously for the firm's Ontario office.
Joseph "Joe" Alexander| Coach
Joseph Alexander "Joe" is a proud graduate of UC Davis School of Law from 1998 where he graduated Order of the Barrister and was a top Mock Trial Competitor. Joe, now a Lead Attorney Supervising the Prosection of Sexual Assault for El Dorado County was honored with the District Attorney of the Year award in 2013. Deputy District Attorney Alexander was nominated by several state and local narcotics officers who have worked closely with him in the enforcement of narcotics violations. 
During the time period between July 1, 2012, and July 1, 2013, Deputy District Attorney Alexander has managed, filed, or resolved a total of 219 cases, which is a third of all cases assigned to the District Attorney's Office (West slope). District Attorney Investigator Dave Stevenson has worked narcotics investigations with Deputy District Attorney Alexander over the last 10 years and commented "During this time I found Mr. Alexander has taken a personal interest in narcotics cases. He has always been willing to review search warrants, respond to crime scenes, and take a proactive approach when filing narcotics cases. Mr. Alexander is a strong supporter of law enforcement and more specifically narcotics officers".
Deputy District Attorney Alexander has worked for the El Dorado County District Attorney's Office since 2001. During this time he has been responsible for prosecuting numerous complex felony cases including violent crime, homicide, and the capital murder of California Highway Patrol Officer Scott Russell and is currently supervising and overseeing the Sexual Assault and Domestic Violence Unit of the District Attorney's Office.
District Attorney Vern Pierson commented, "Joe has done an outstanding job at the District Attorney's Office and truly deserves this award. He is an aggressive prosecutor who understands the legal system, and maintains a compassionate nature to all parties involved. Joe is a prime example of all the men and women who work at the District Attorney's Office". 
Deputy District Attorney Alexander will be formally honored at the California Narcotics Officers' Associations statewide conference in November, 2013.