---
EVENT: LAKE BERRYESSA HIKE & BREWING CO.
September 19, 2016 | 10am | Winters, CA
KHWLS partnered with the Environmental Law Society to take a group of students on a hike around Lake Berryessa and finish out the afternoon at Berryessa Brewing Co. Members and guests of each group enjoyed the challenge of this medium-strain hike just outside of Winters, CA, about 35 minutes from King Hall. The 4.5 mile loop was complete with views of Napa Valley to the West, the Central Valley to the East, and rolling hills to the North and South.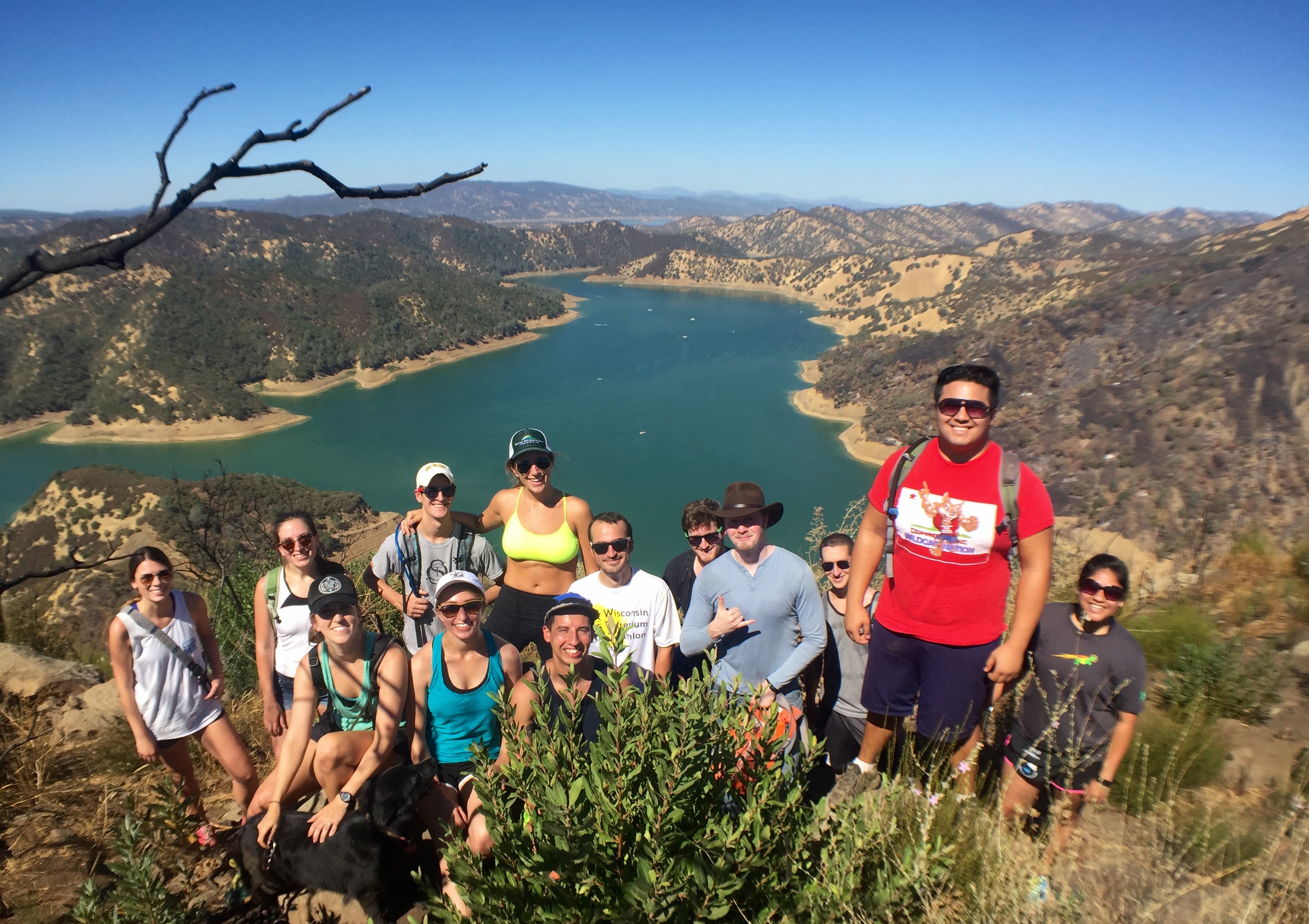 Our group concluded the afternoon with a stop at Berryessa Brewing Co. in Winters, CA. The medium size brewery boasts a wide variety of brews, live music, an extensive porch area, and a low-key atmosphere. Our group reviewed each brew, played a number of card games, and enjoyed a well-deserved, relaxing afternoon. Our VP of Wine, Todd Singer, and our new 1L Rep Chris Moskal were both crowned champions of the games.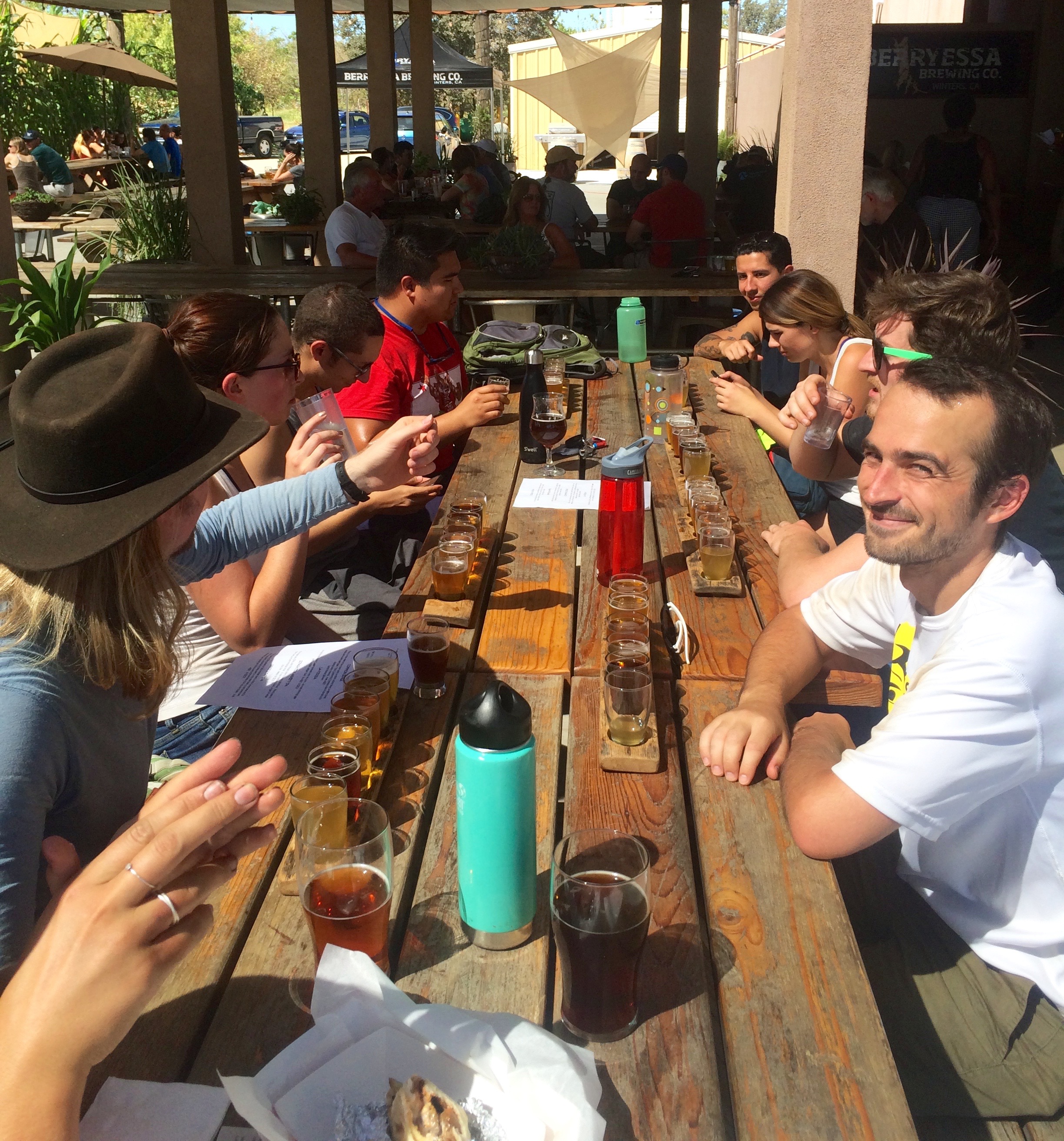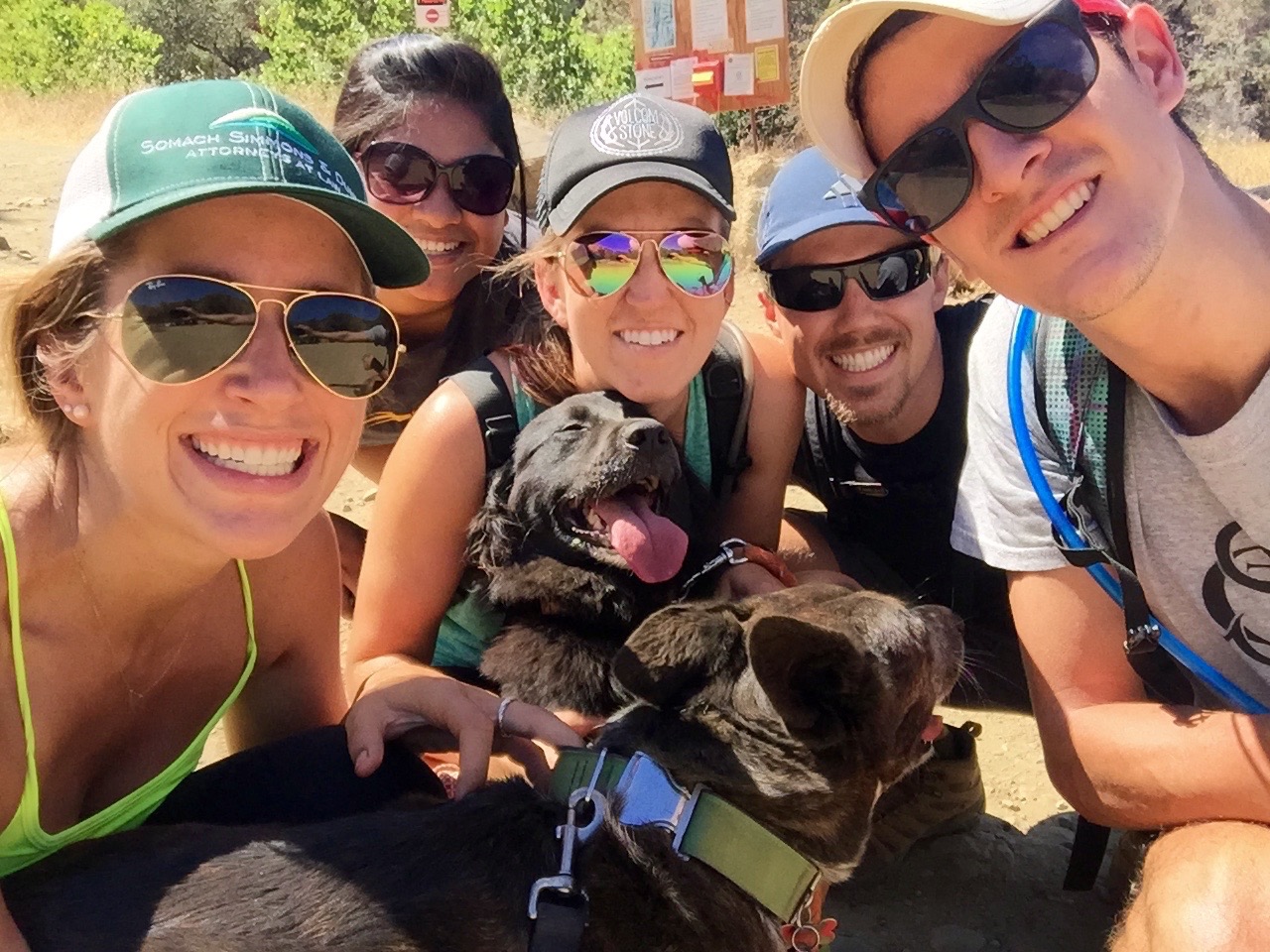 We look forward to introducing students to similar opportunities to explore the unique ecology and agricultural opportunities of Northern California. See more information about hiking around Lake Berryessa here: http://www.napahiking.com/lake_district_lake_berryessa.htm 
---

EVENT: BIG GREEN GENERAL MEETING
August 29, 2016 | Noon | Davis, CA
The King Hall Wine Law Society hosted the second annual Big Green General Meeting at King Hall to inform new and returning students of the various club activities and opportunities available throughout the semester. This collaborative meeting between the Environmental, Water, Agriculture, and Wine Law Societies also featured presentations from Environmental Law Professors and Career Service Counselors. We look forward to welcoming new and returning members to our upcoming events.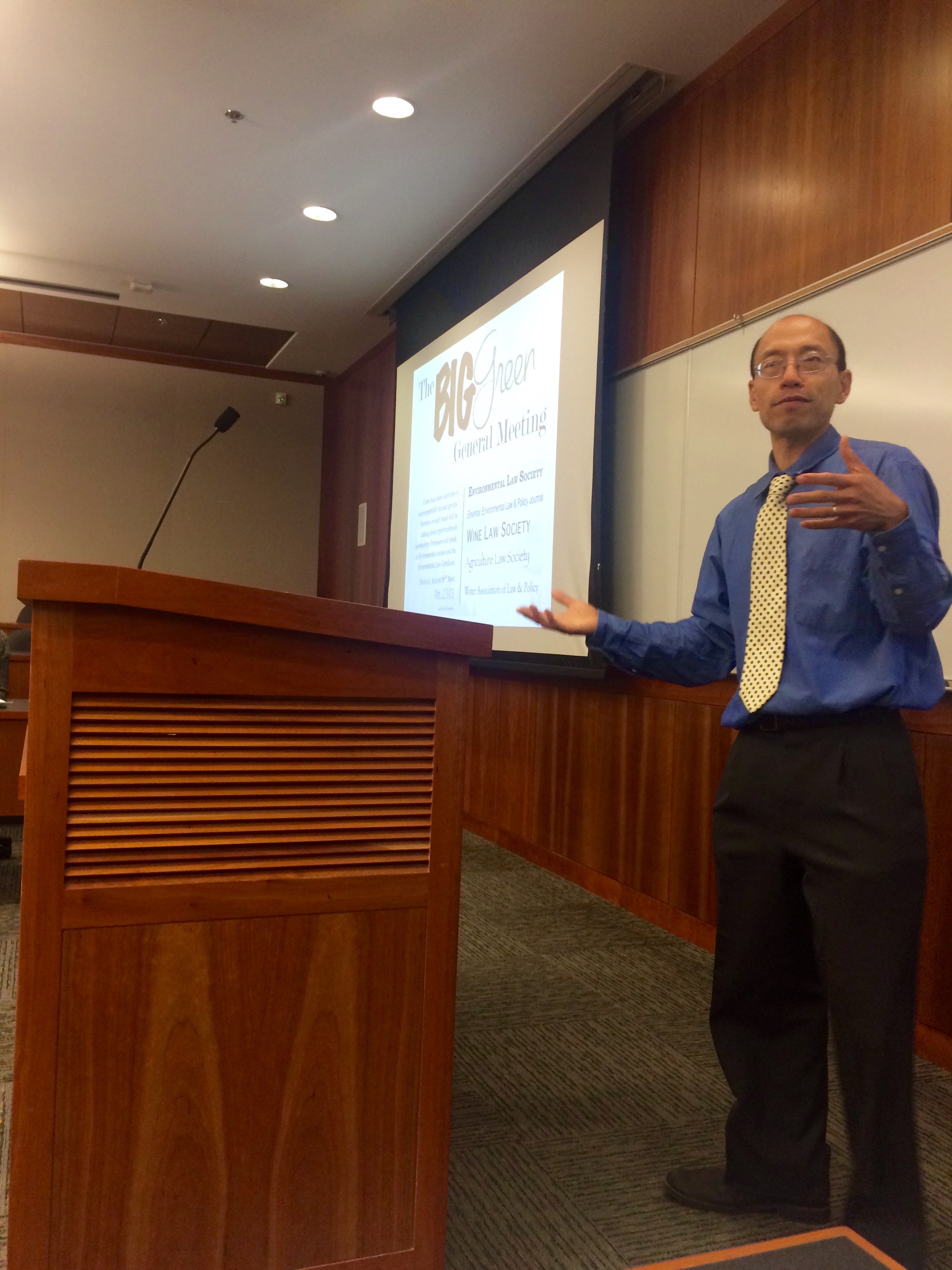 ---

APPLY TO THE 2016-2017 KWHLS BOARD
The King Hall Wine Law Society (KHWLS) was founded to recognize the interactions between the law and alcohol industry. These include, but are not limited to, agriculture, land use, production, regulation, and (of course) consumption. KHWLS is uniquely situated to work with alumni and geographic connections among Napa Valley wineries, Anderson Valley breweries, Capitol regulators, and many more places in Northern California to encourage specialized programs. By regularly hosting speakers from throughout the industry, students, faculty, and guests engage in educational lectures and discussions.
The current KHWLS Board will vote on the new board. The ideal candidate for each position is creative and passionate about wine, beer, and the alcohol industry. Board members are responsible for spearheading events, being an advocate for the club, and participating in meetings, culture week, and other events. The application in PDF is due to ofilbrandt@ucdavis.edu by Friday, April 15th at 5pm.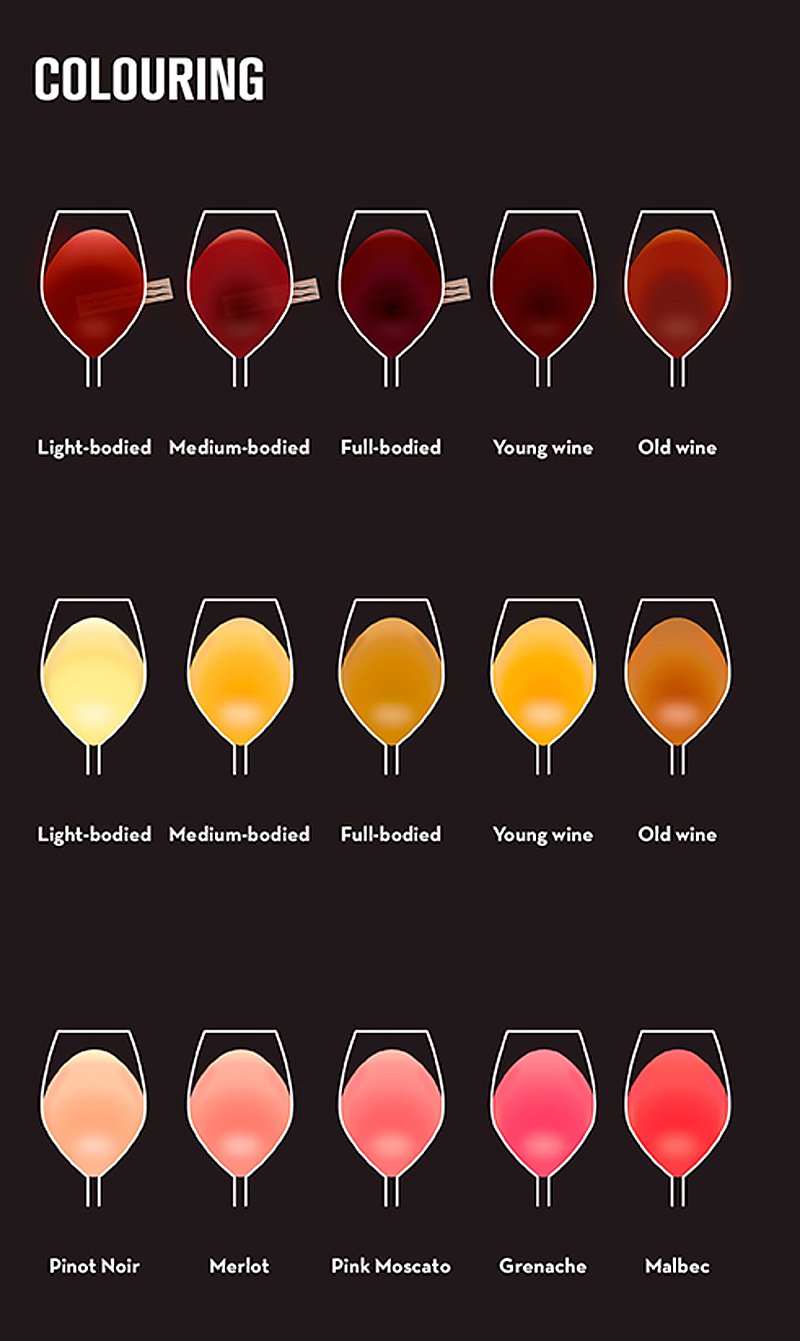 ---

 SPEAKER: THE WINE RING
March 8, 2016 | 6pm | Davis
The King Hall Wine Law Society hosted the speciality-designed tasting application for an evening where members and guests learned about the art of preference and developed a preference profile that enables them to identify other wines- at retail or a restaurant- that they will also like. The Wine Ring provided speciality wines and a comprehensive presentation to attendees.
More about Wine Ring here: https://www.winering.com/explore/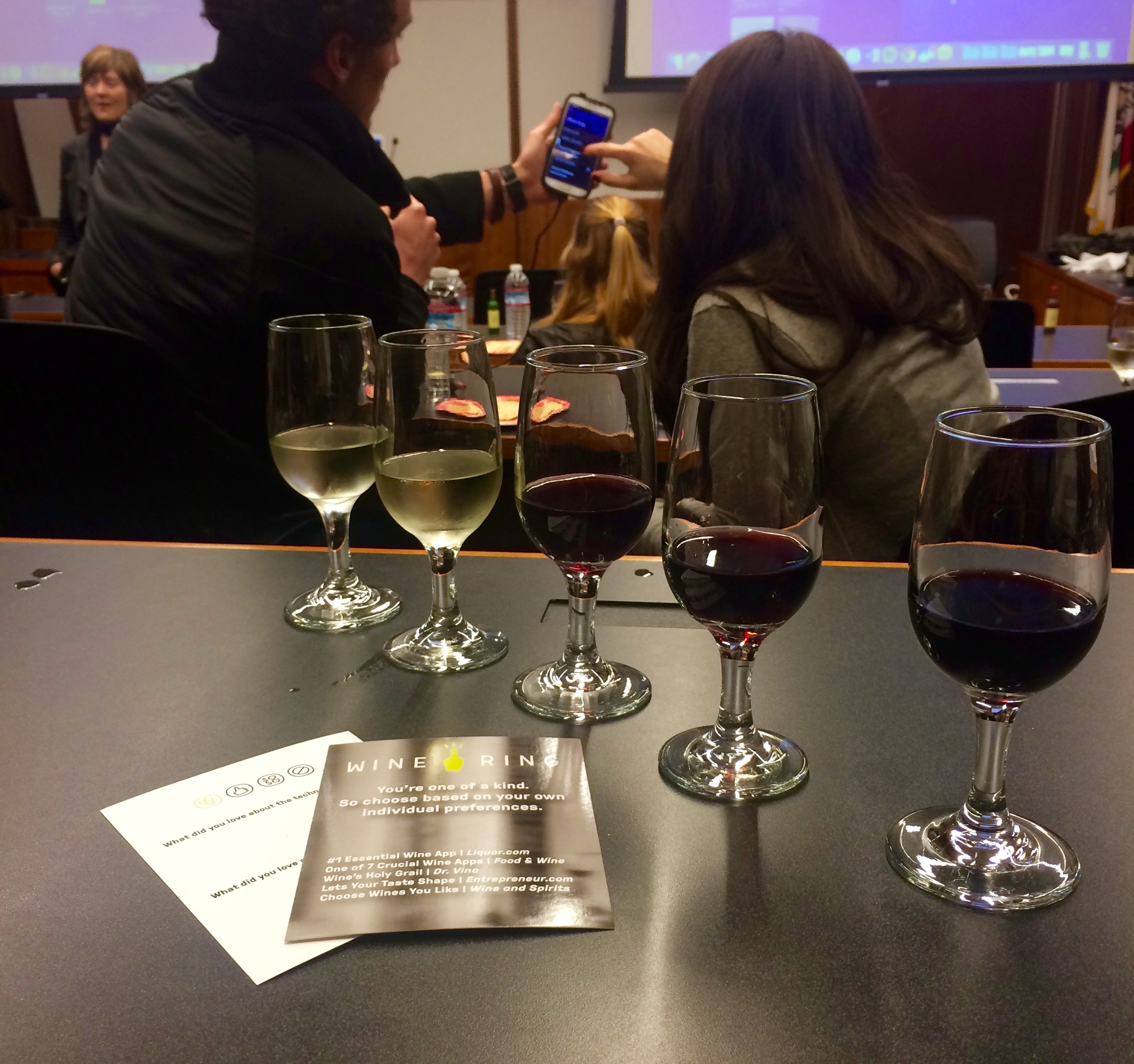 ---

TOUR: CRYSTAL BASIN CELLARS
March 6, 2016 | 10am | Apple Hills, CA
King Hall Wine Law Society members and guests visited Crystal Basin Cellars winery on Sunday, March 6th, 2016 for wine tasting, barrel tasting, and a presentation on the business of wine with CBC owner and manager, Mike Owen. Crystal Basin Cellars is located in Camino, CA of the Apple Hill region of the California foothills, about 40minutes east of King Hall.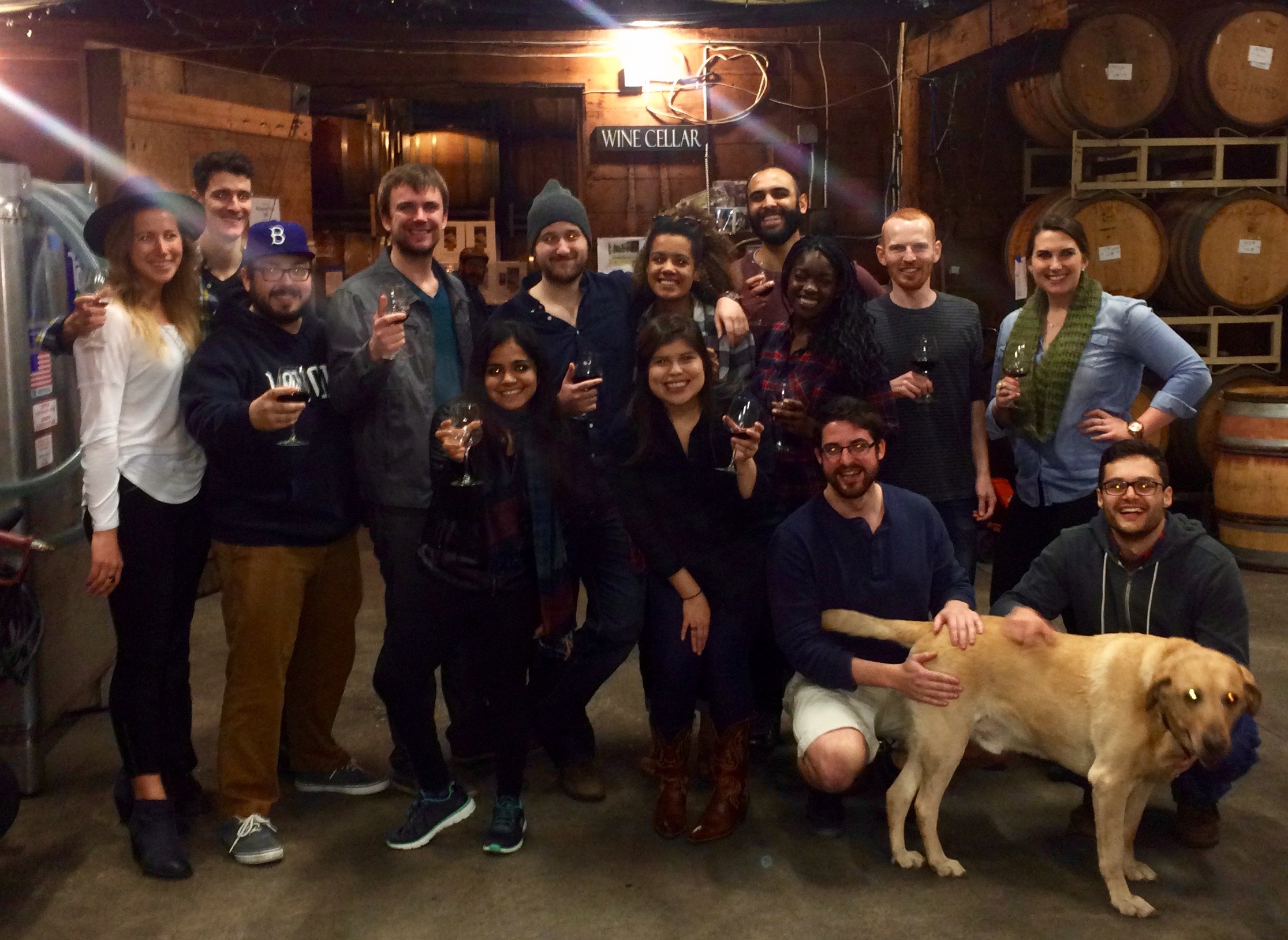 Following a brief taste of their signature sparking white wine, the group enjoyed a number of red varietals all from locally sourced grapes and among the "26 wines that don't suck" that Crystal Basin Cellars makes in their iconic refurbished apple barn. After learning about the wine making process, guests enjoyed a catered luncheon and candid question and answer session with CBC staff.
Following their visit to Crystal Basin Cellars, the group visited Jack Russell Farm Brewery to taste their unique brews including the "Dankalicious" "Beer Named Sue" and the "Bourbon Barrel Imperial Porter." Many games of corn hole were played but Team Olivia & James was ultimately victorious over Team Tim & Trevor in the informal tournament. 
No visit to Apple Hill would be complete without a stop for hot apple cider and sugar donuts. The last group stop before heading out of town was at Boa Orchards for silly pictures, said snacks, and a quick warm in front of the fire.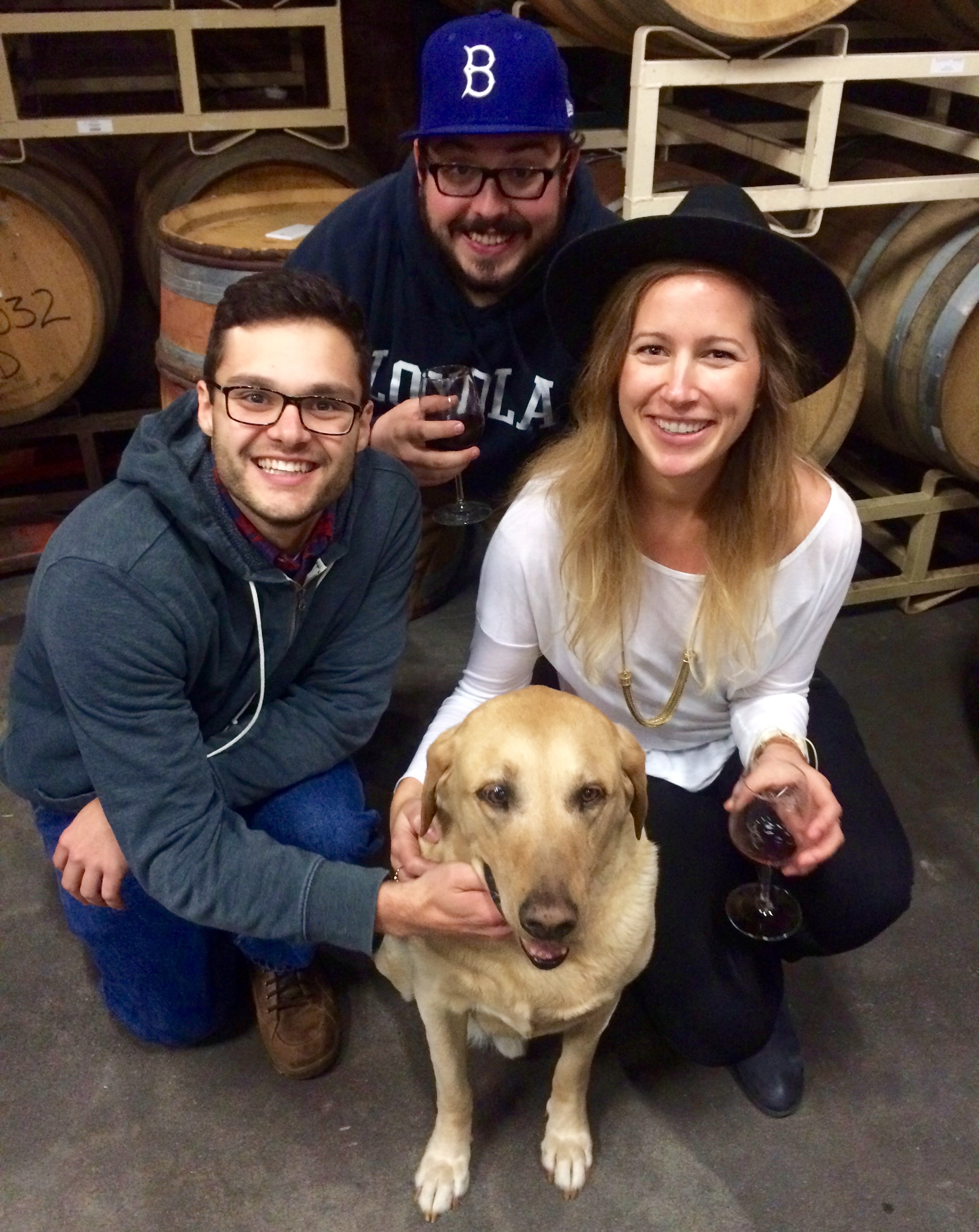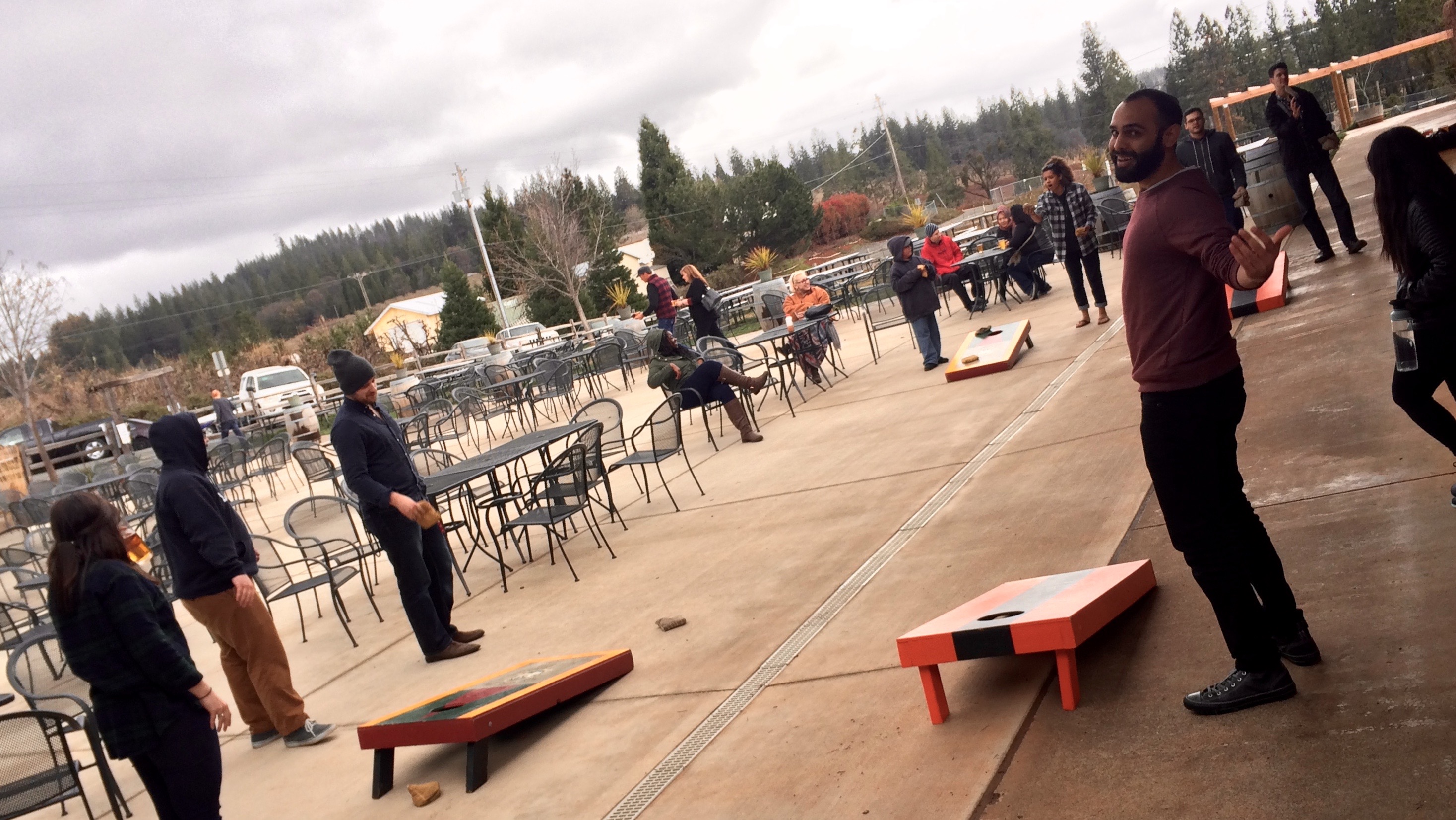 More info about CBC here: http://www.crystalbasin.com/ 
---
SPEAKER: ART CIOCCA, THE WINE GROUP
February 11, 2016 | 5pm | Davis, CA
KHWLS partnered with the Food and Wine Leadership Association at the UC Davis Graduate School of Management in welcoming Art Ciocca, Founder and Chairman Emeritus of the Wine Group. With introductory remarks from Harold Schmitz, chief science officer at Mars Incorporated, Mr. Ciocca highlighted his work in boxed wine varieties, the importance of marketing in the wine industry, and his commitment to entrepreneurship at the Wine Group and elsewhere. 
Specifically, Mr. Ciocca detailed the four pillars of a great CEO for the law students and MBA students in the crowd. (1) Have a clear vision (2) Have the right strategy (3) Have the right people (4) Get cultural value right so that you can get out of the way. Though he said there are best learned through trial and error his insightful recommendations and personal stories were priceless to the attentive group.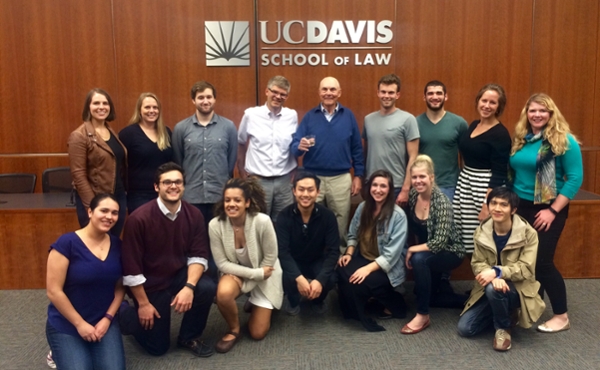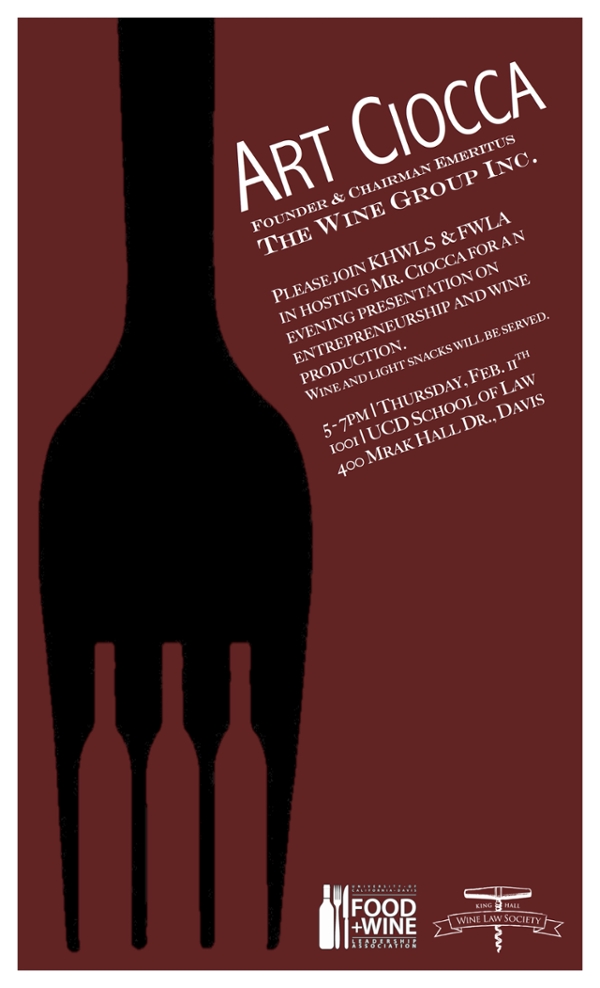 ---
TOUR: THE ROBERT MONDAVI INSTITUTE FOR WINE & FOOD SCIENCE
WINE LAW WEEK 2015 | October 23, 2015 | Mondavi Center, Davis, CA
For the final installment of Wine Law Week 2015, members and guests of the King Hall Wine Law Society were treated to a behind-the-scenes tour of the Robert Mondavi Institute for Wine and Food Science. This specialized facility is a gateway between UC Davis and a broad community of scientists, engineers, entrepreneurs, policymakers, industry professionals and technologists engaged in all dimensions of wine- and food science-related activities. Special themes of the tour included the Institute's commitment to sustainability, innovation, and quality control amid social and technological changes.
 After walking the short quarter mile from King Hall, the group was escorted by Abby Kanyer, a Food Science and Technology graduate student at UCD and President of the UCD Brewing Club, around the complex. Special foci of the tour included introduction to the sensory laboratories, LEED Platinum Brewery, and the Jess S. Jackson Sustainable Winery Building. 
Abby and classmates were recent winners of the UCD Iron Brew Competition, an annual contest by Dr. Charles Bamforth's brewing class. Abby's team had their title-winning 'Class Is In Session IPA' brewed on a production scale at Sudwerk Brewing Co.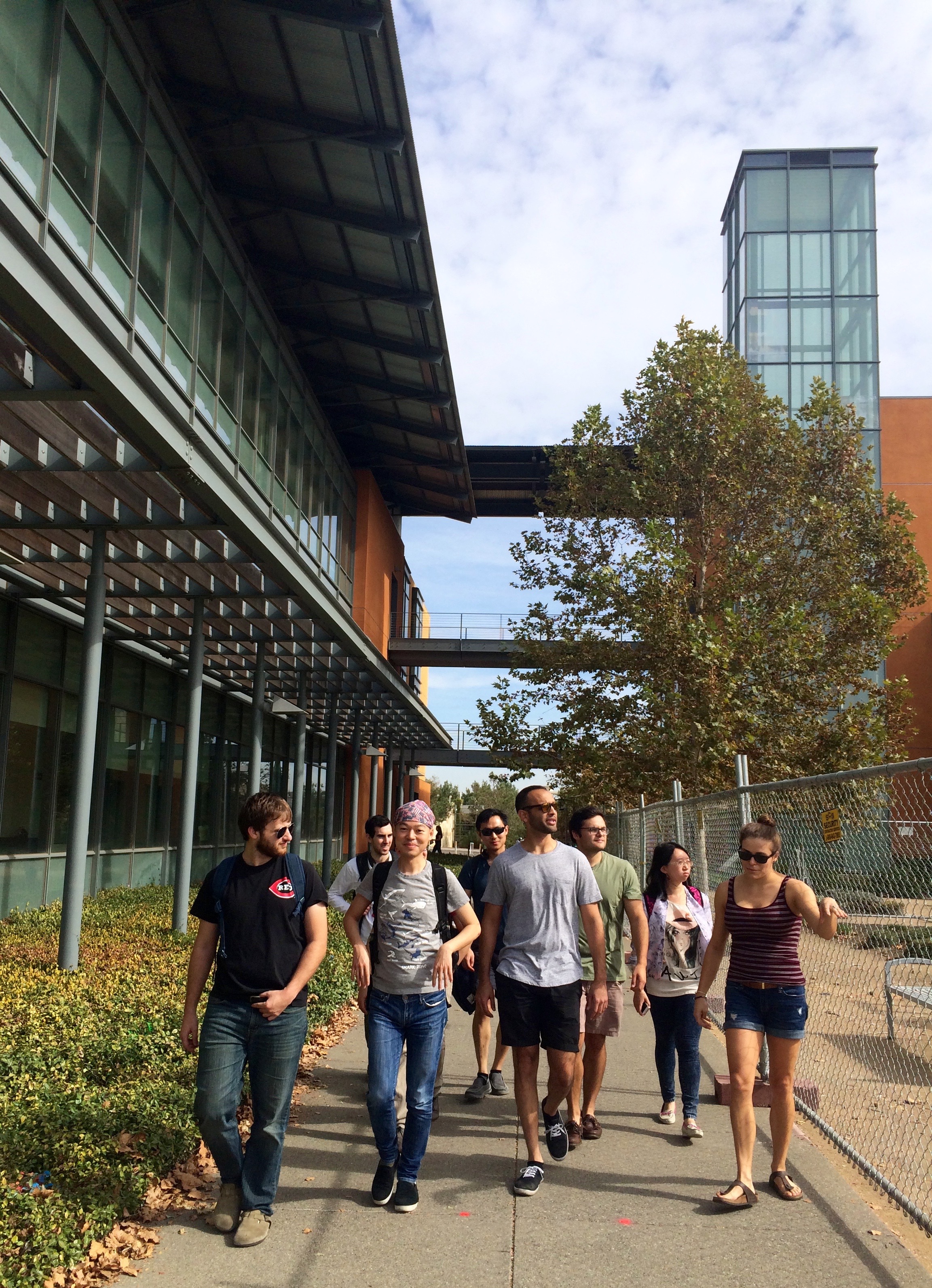 Members of KHWLS tour with Robert Mondavi Institute for Wine & Food Science with Abby Kanyer, President fo the UCD Brewing Club.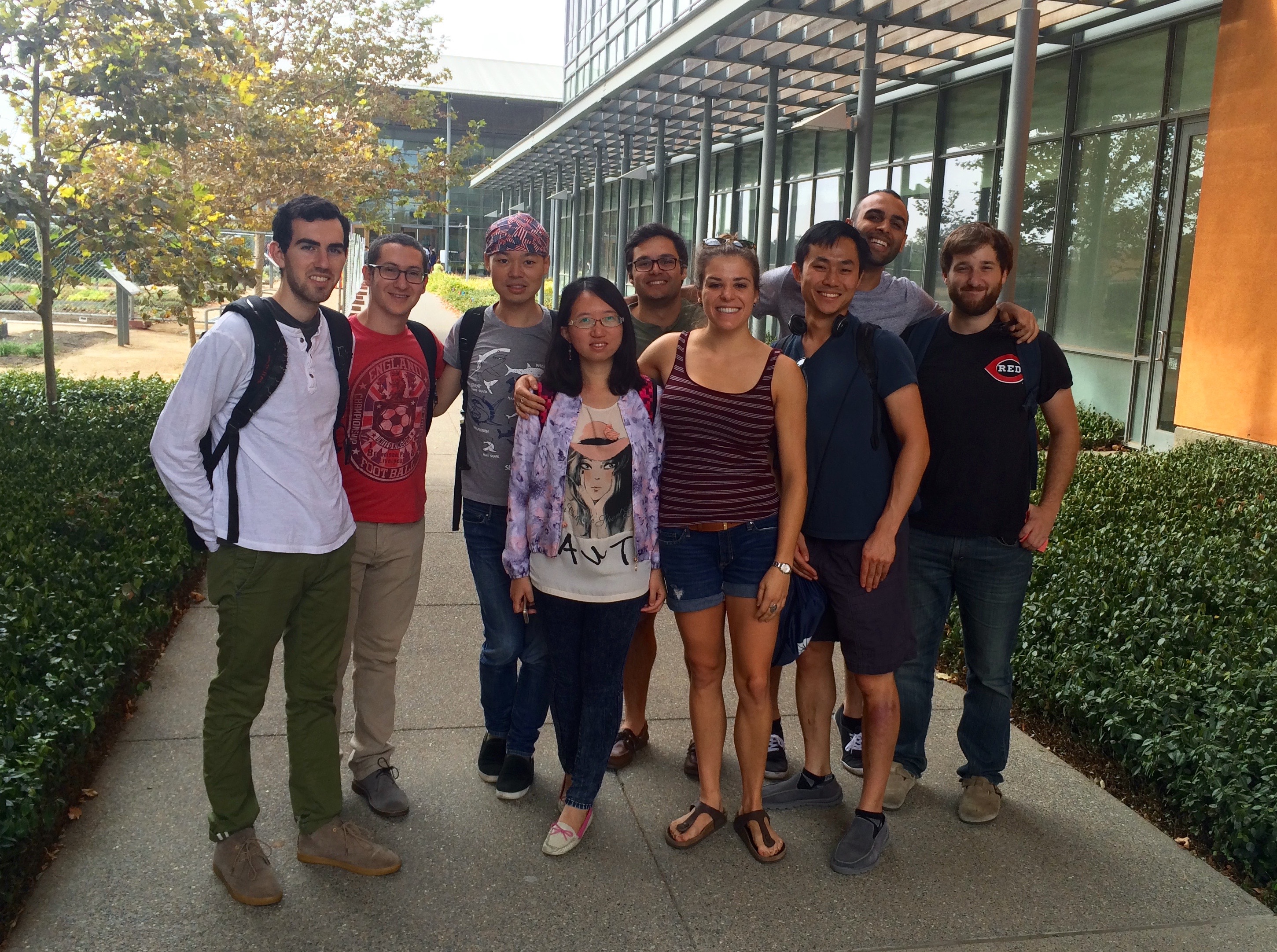 ---

SPEAKERS: ERIK LAWRENCE & KATY BARFIELD, GAW VAN MALE
WINE LAW WEEK 2015 | October 22, 2015 | Davis, CA
For the fourth installment of Wine Law Week 2015, the King Hall Wine Law Society was honored to host Mr. Erik Lawrence and Ms. Katy Barfield from the firm Gaw Van Male for a discussion on their experiences representing vineyard owners, vineyard management companies, sales and marketing companies, and others in the highly-specialized wine industry.
Specifically, Mr. Lawrence spoke on his work in business as well as real estate transactions related to closely held wineries in the Napa region. Ms. Barfield further elaborated on the diverse work of her practice related to trademark and intellectual property. Both inspired to work in the industry from their early roots in the Napa region, Mr. Lawrence and Ms. Barfield provided priceless recommendations to members and guests of KHWLS on which areas of the wine industry future attorneys should focus on.
Mr. Lawrence is a 2007 graduate of King Hall and Ms. Barfield is a 2013 graduate of King Hall as well as the founder of the King Hall Wine Law Society.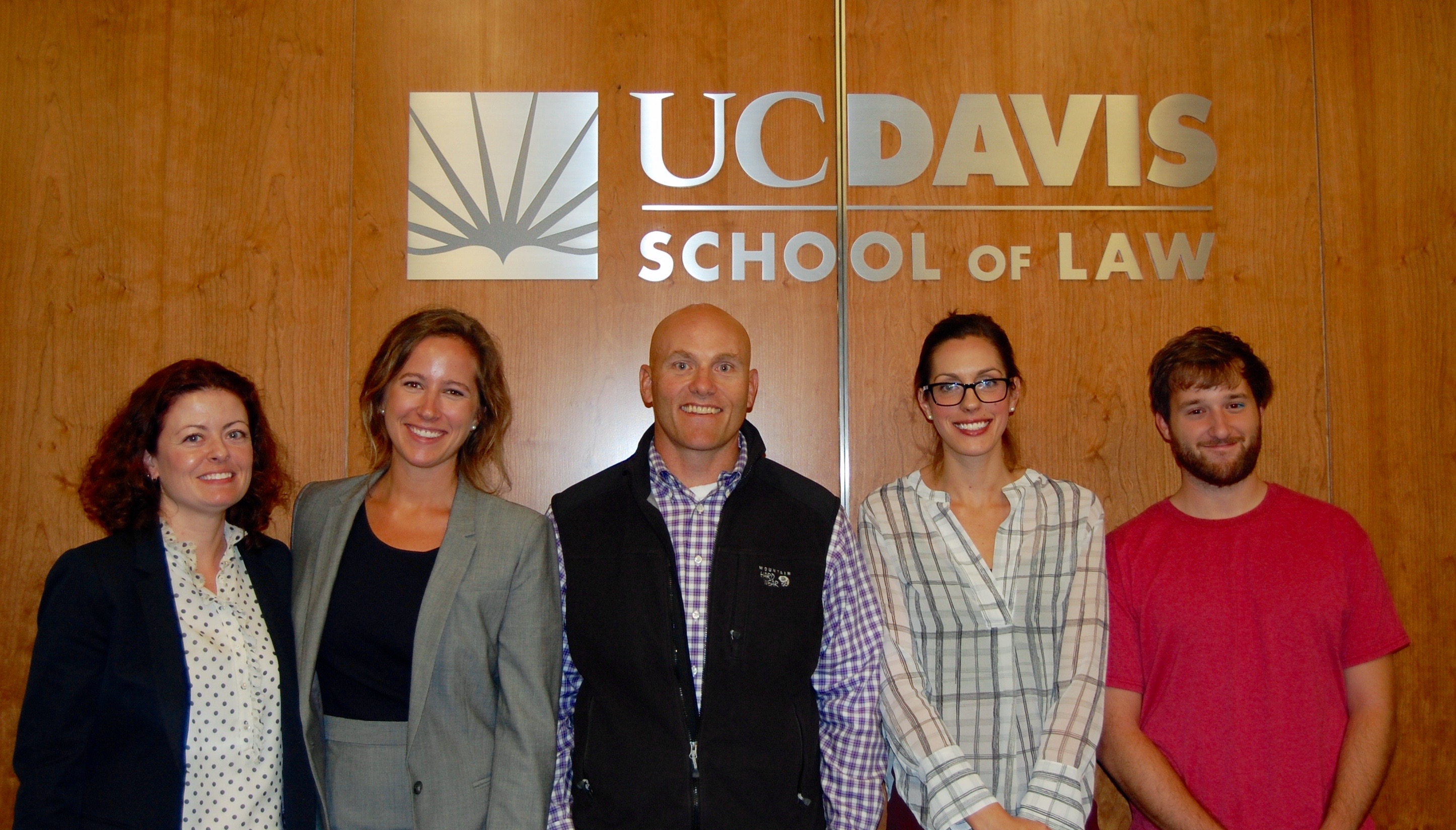 Members of the King Hall Wine Law Society with Mr. Erik Lawrence and Ms. Katy Barfield. 
---

PANEL: STEPHENIE SHAH (Diageo) MARIBEL DELGADO (E&J Gallo Winery) & LARA DIAZ DUNBAR (MillerCoors)
WINE LAW WEEK 2015 | October 21, 2015 | Davis, CA
For the third day of Wine Law Week 2015, the King Hall Wine Law Society hosted a panel of government regulation specialists from Diageo, E&J Gallo Winery, and MillerCoors. Their combined presentations highlighted the different routes to market for beer, wine, and spirits. Stephenie Shah, Senior Director of State Government Relations at Diageo, briefly expounded on the three-tier system that California and many other states have followed since the passage of the 21st amendment. Maribel Delgado, Senior Director of Government Affairs and Associate General Counsel at E&J Gallo Winery, detailed the challenges of adopting public policy to meet the demands of modern innovation. Lara Diaz Dunbar, Director of State Government Affairs at MillerCoors, deliberated on the specific anti-trust challenges for large alcohol suppliers with particular mention of the pending Anheuser Busch InBev acquisition of SAB Miller.
In response to questions on franchise laws, trade practices, and state-to-state regulation, each panelist highlighted the specific legal and policy challenges of their product, be it wine, beer, or spirits. Despite their potentially different interests, the panelists continually emphasized the great camaraderie between the wine, beer, and spirits industries that enables them to efficiently change and implement policies.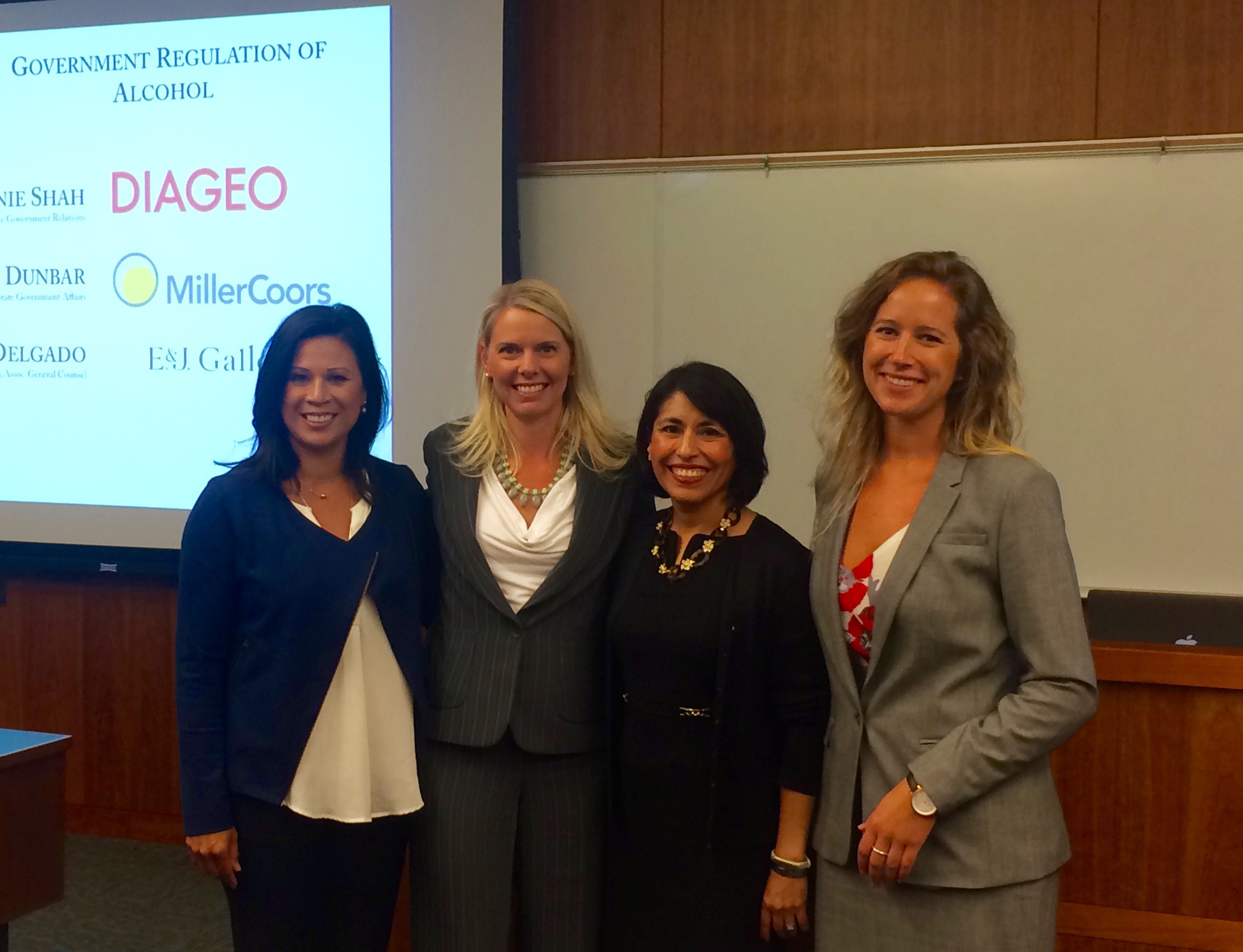 Panelists Lara Diaz Dunbar, Stephenie Shah, and Maribel Delgado with KHWLS Co-Chair Olivia Filbrandt. 
---

SPEAKER: PROF. TRACY GENESEN, GENERAL COUNSEL, EDRINGTON AMERICAS
WINE LAW WEEK 2015 | October 20, 2015 | Davis, CA

For the second event of Wine Law Week 2015, the King Hall Wine Law Society hosted Professor Tracy Genesen for a presentation on the unique interactions of the wine industry and the law. With her experience as General Counsel at Edrington Americas and a Professor of Wine Law at UC Davis, Professor Genesen gave a comprehensive overview of wine making from growing the grapes through distribution. Inspired to specialize in Wine Law from her experiences as a grape grower, Prof. Genesen has practice in "being a [wine] lawyer from start to finish" including land use, water use, zoning laws, production, distribution, marketing, trademark law, and intellectual property. 
In her presentation, she touched upon historical rationale for the 3 tier system, alcohol advertising, and social media as well as recent trends in wine counterfeiting. While she enjoys a wide variety of spirits and wines, Prof. Genesen confided in KHWLS that she currently enjoys sauvignon blanc varieties.

---

SPEAKER: CANDACE MOON "THE CRAFT BEER ATTORNEY"
WINE LAW WEEK 2015 | October 19, 2015 | Davis, CA
For the first event of Wine Law Week 2015, KHWLS hosted Candace Moon, attorney and founder of The Craft Beer Attorney, for a lunchtime talk on the craft brewing of beer. Ms. Moon gave a presentation on her personal history in the craft brewing industry and particular legal challenges for craft breweries in California compared to elsewhere. 

Originally inspired to by her observed need for craft beer attorneys while working as a bartender in law school, Ms. Moon opened her own practice in 2008 in southern California and considers over 150 California craft breweries as clients, about a quarter of all California craft breweries. 
Her practice deals with legal issues relating to business formation, contract review, trademark protection, employment law, and various licensing. Specifically, she assists in land use, employment, and production contracts review as well as trademark protections of new craft brewing flavors. Outside of craft brewing, she increasingly works with craft distilleries that are an up and coming industry in California.
Though she told members and guests that she is a lifelong fan of stouts, she currently considers sours her favorite style.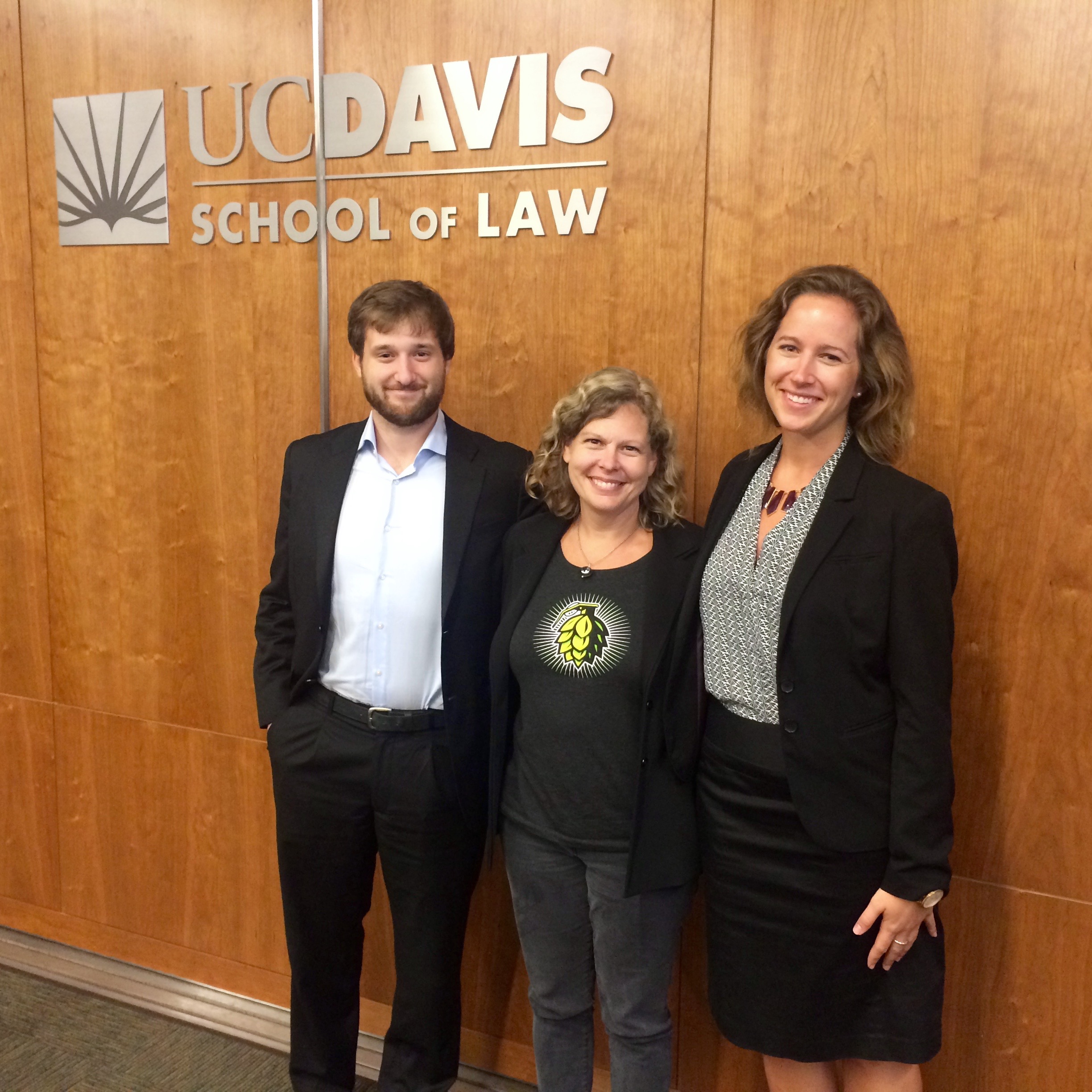 KHWLS Co-Presidents Albert Vontz IV and Olivia Filbrandt with Candace Moon, "The Craft Beer Attorney."
---

WINE LAW WEEK 2015
October 19-23, 2015 | Davis, CA
See below, check our events page, or check back here each day of the Wine Law Week for more details on this weeklong hosting of speakers from throughout the alcohol industry. All events located at King Hall, 400 Mrak Hall Dr., Davis, CA 95616. We hope to see you there!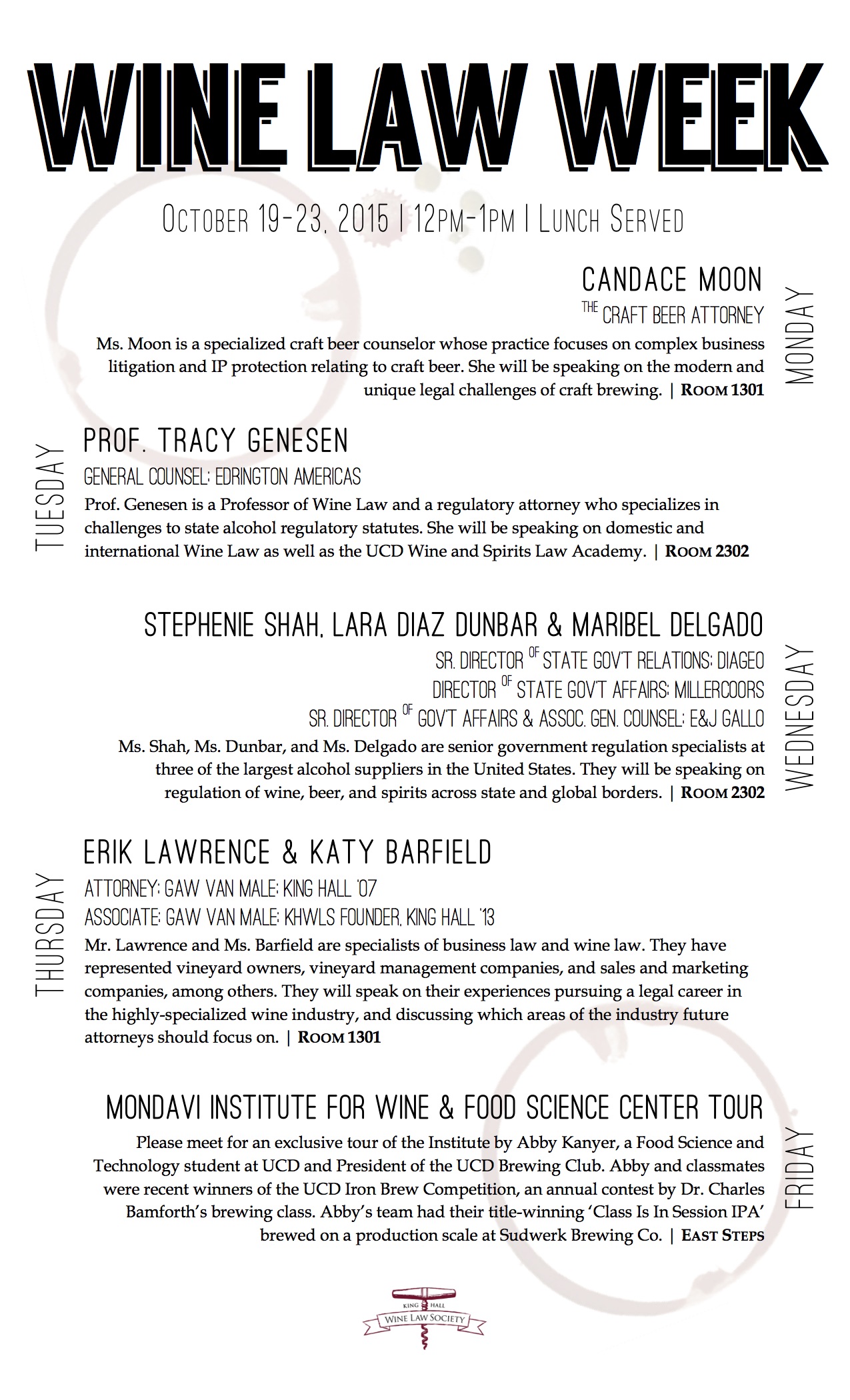 ---

SPEAKER: TOM McCORMICK, EXECUTIVE DIRECTOR, CALIFORNIA CRAFT BREWER'S ASSOCIATION
 Wednesday, October 7, 2015 | Davis, CA
KHWLS hosted Tom McCormick, Executive Director of the California Craft Brewer's Association, at King Hall for an evening discussion on October 7th. Mr. McCormick shared his first hand experience of the craft beer industry's stunning growth in California and detailed his current work advocating for the diverse needs of the 500+ brewery members of the CCBA. KHWLS members and guests asked a variety of questions about how lawyers fit into the craft beer industry and the CCBA's work creating and influencing beer and alcohol related legislation.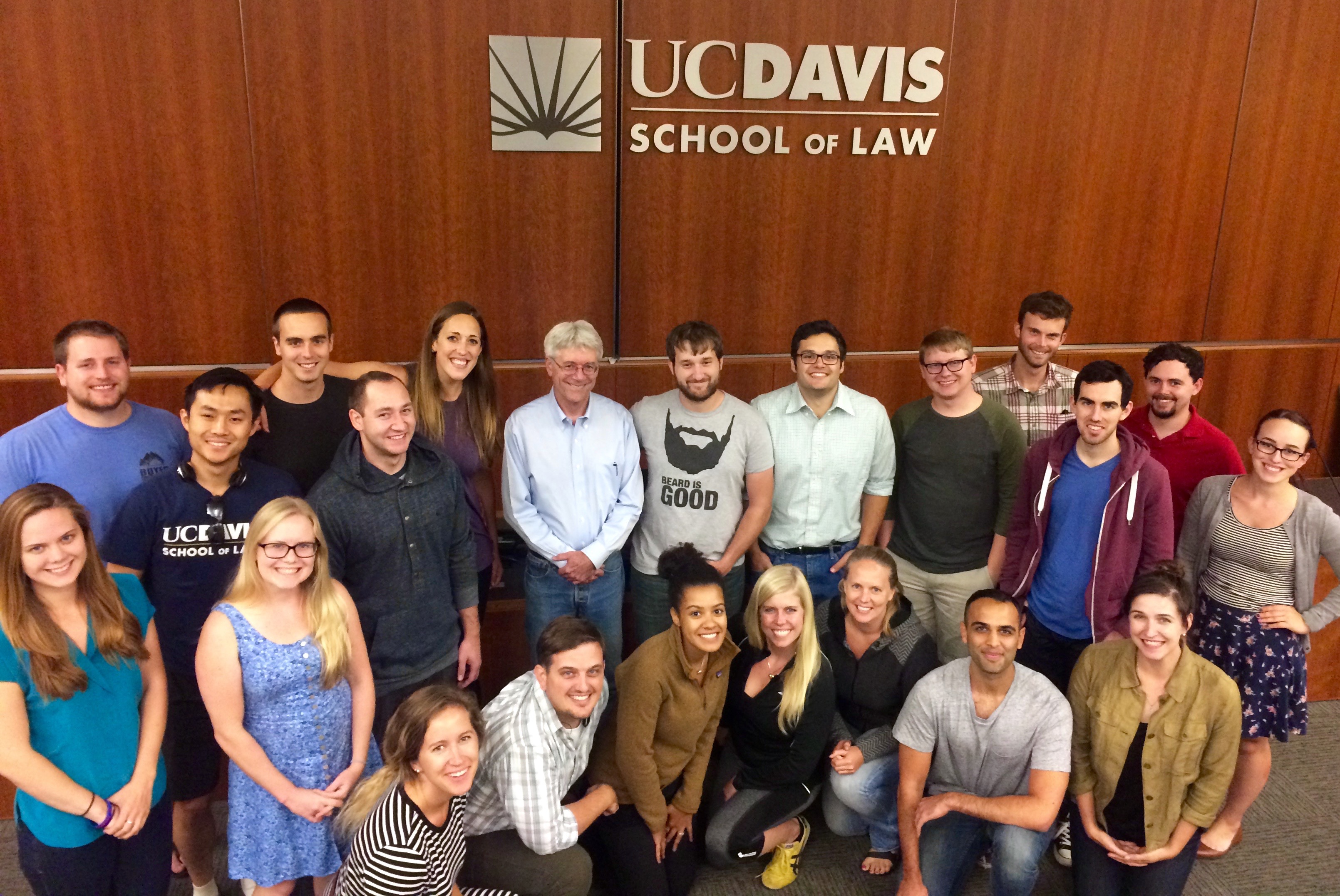 ---

TOUR TASTING & PANEL DISCUSSION AT SIERRA NEVADA BREWING CO.
Saturday, October 3, 2015 | Chico, CA
On Saturday, October 3rd, the King Hall Wine Law Society hosted an expedition to Sierra Nevada Brewing Co. in Chico, California. Our team was treated to an extensive tour, tasting, and private audience with some of the Sierra Nevada elite: Jeff White (Systems Integration Director) Sarah Santana (Regulatory Compliance Director) and Aaron Stewart (Business/IP Attorney).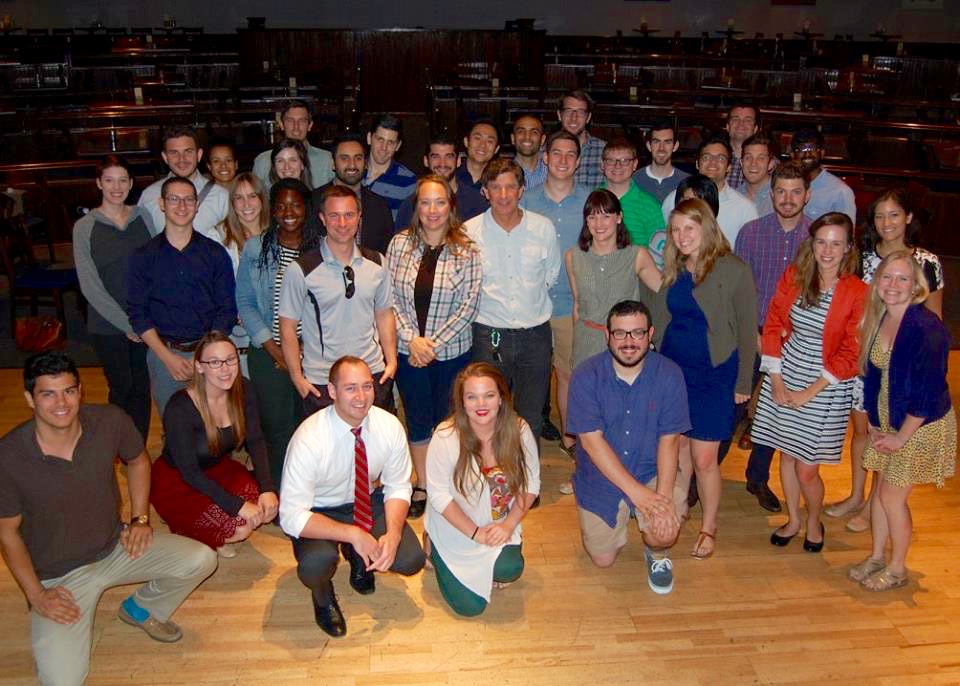 The day started with a cursory history of the brewery and their ceaseless commitment to sustainability. Our guide was in full lederhosen uniform in honor of Sierra Nevada's world-renowned Oktoberfest celebration. While rubbing our hands in fresh hops, peeking in the windows of the brewery's mash tuns, and overseeing the bottling plant, our guides answered questions on quality control, brewing techniques, and flavor profiles. After our group was able to grasp the craft brewing process, we were honored to have a panel with Jeff, Sarah, and Aaron where they answered questions on government regulation, trademark protection, and other legal challenges for craft breweries.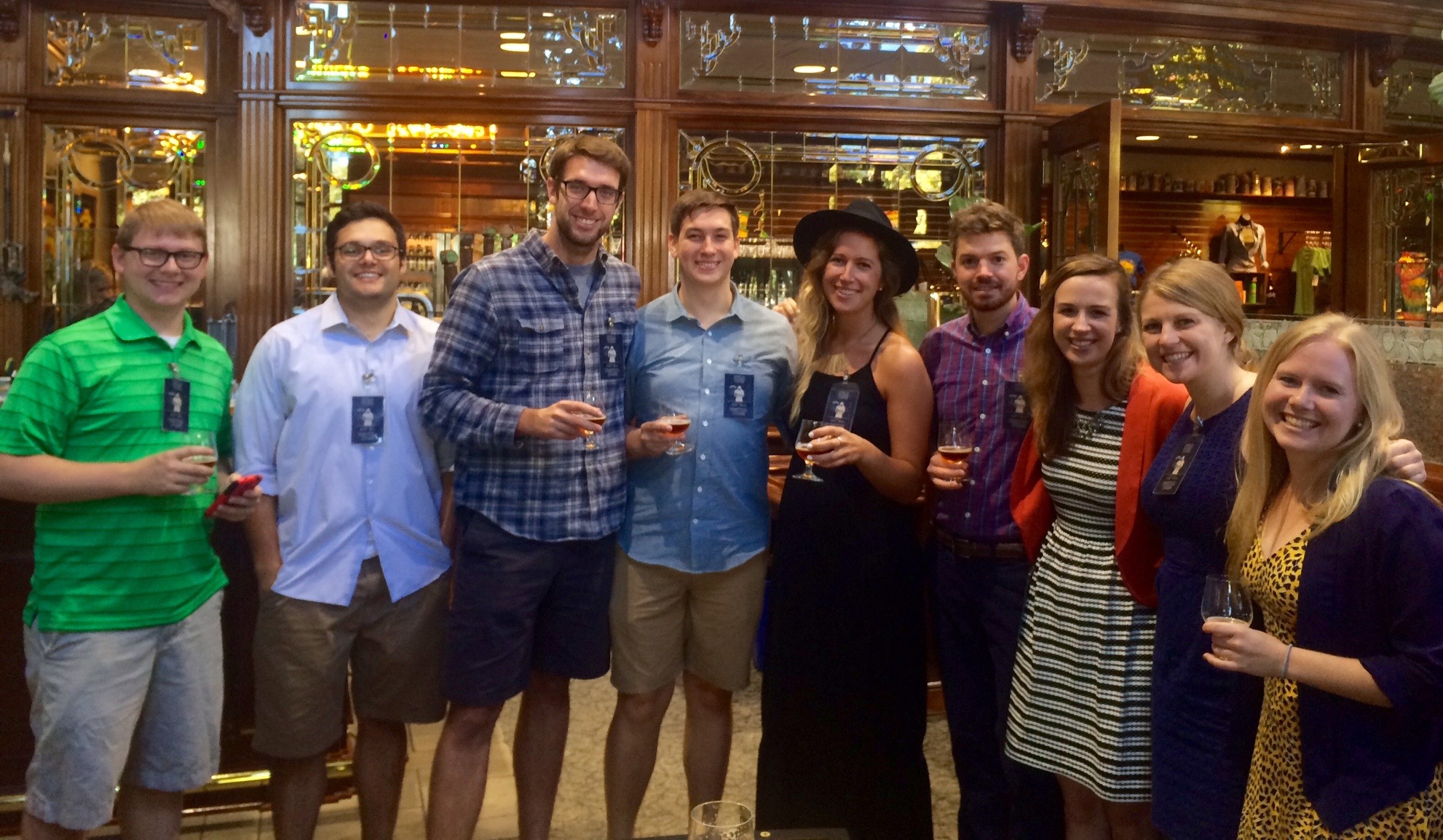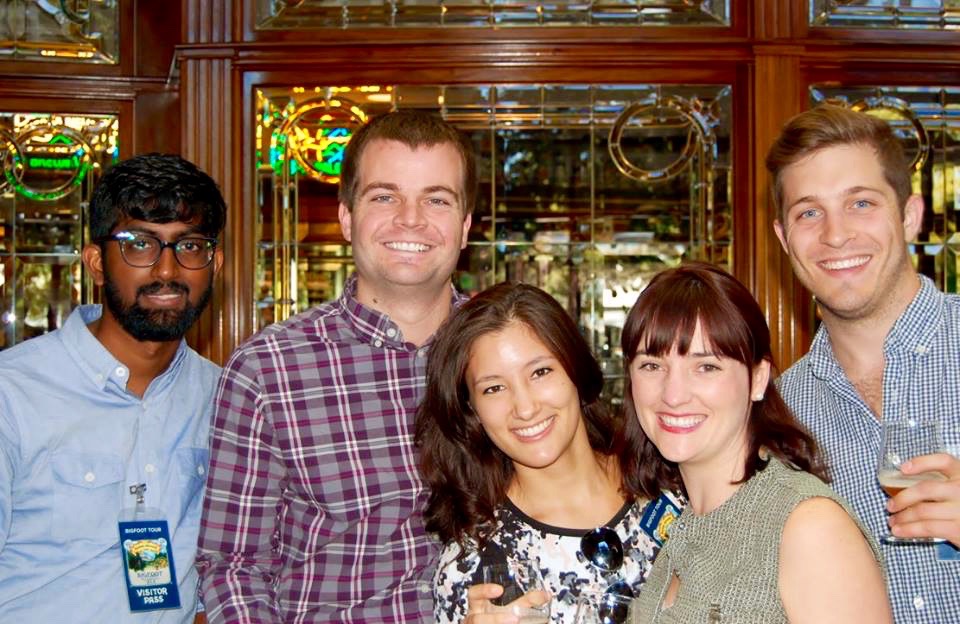 With the tour and forum concluded, we finished the day by hiking in Chico's scenic Bidwell Park. Thank you to our hosts!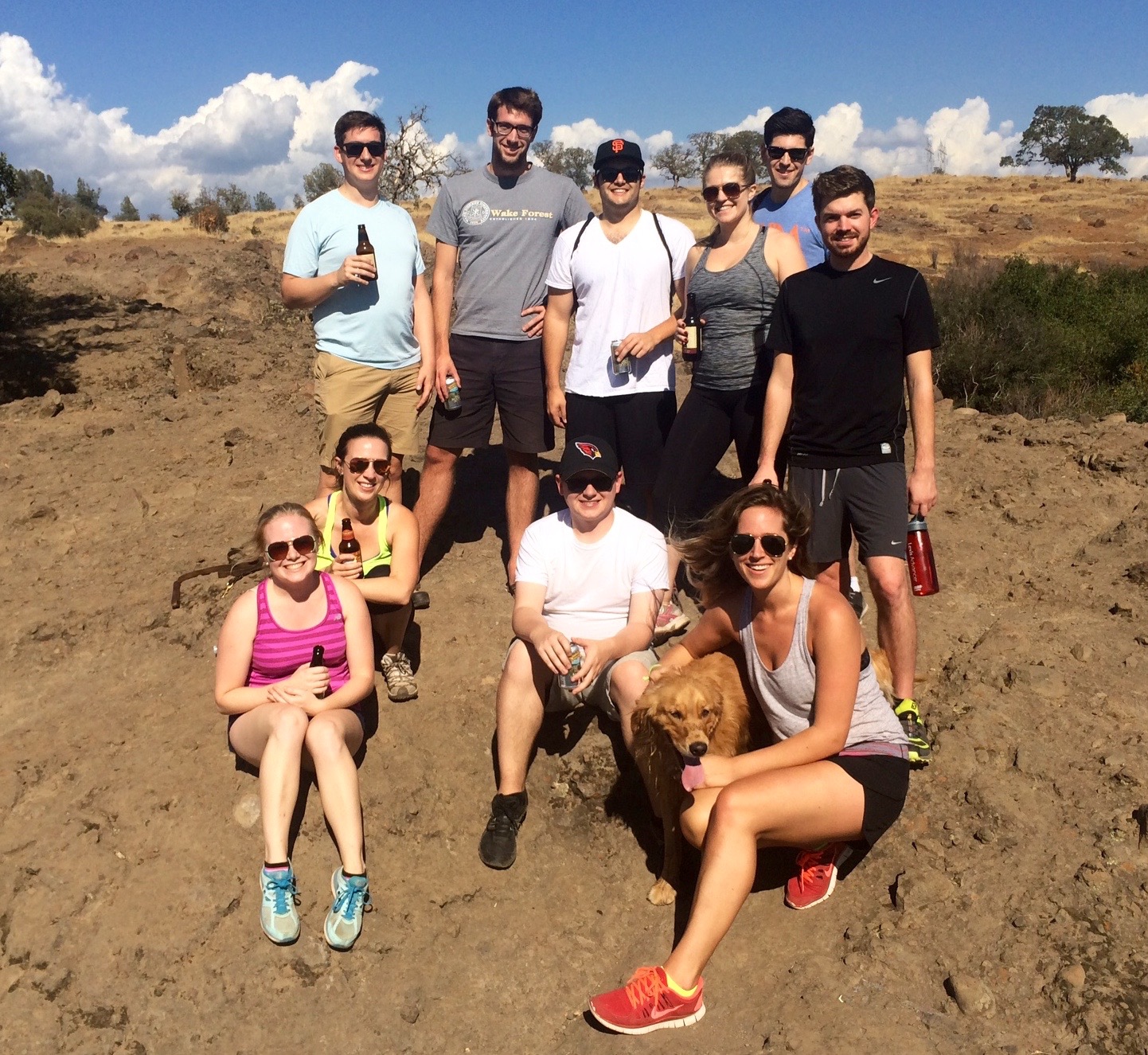 ---

KING HALL WINE LAW SOCIETY TRIP TO RUHSTALLER FARM & BREWERY
Saturday, September 19, 2015 | Dixon, CA
King Hall's Wine Law Society hosted a trip to Ruhstaller's Farm and Yard, located in rural Dixon. Owned and operated by Sacramento microbrewery Ruhstaller, the Farm and Yard was founded in 2012 as a means for the brewery to grow and harvest its own hops and keep its beer as local as possible. Much like a vineyard with an adjacent tasting room, Ruhstaller adjoins its farm and yard with a rustic outdoor tasting area, complete with hay bale seating, long wooden tables, a dart board, cornhole (also known as bean bag toss), and a vast selection of fantastic beer on draft. A hardy contingent of students completed the six and a half mile trek from King Hall on bike; notably, Wine Law Society Co-Chair Olivia Filbrandt and first year law student Rachel Ryan accomplished the feat riding a tandem bicycle. Upon arrival, students enjoyed Ruhstaller's finest brews, played games, and made new friends in a relaxed, picturesque setting until dusk.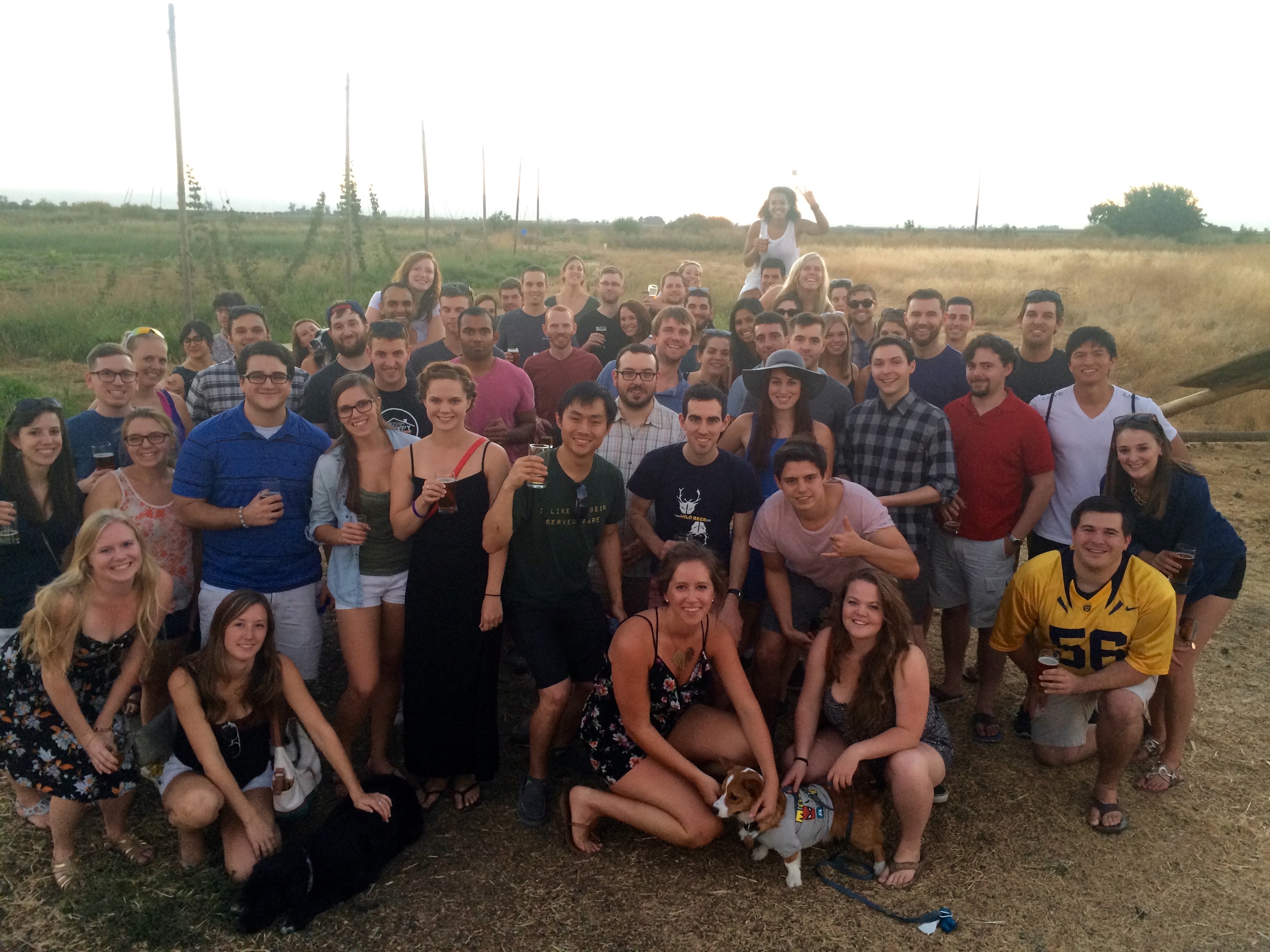 Members and guests of the King Hall Wine Law Society at Ruhstaller Farm & Brewery.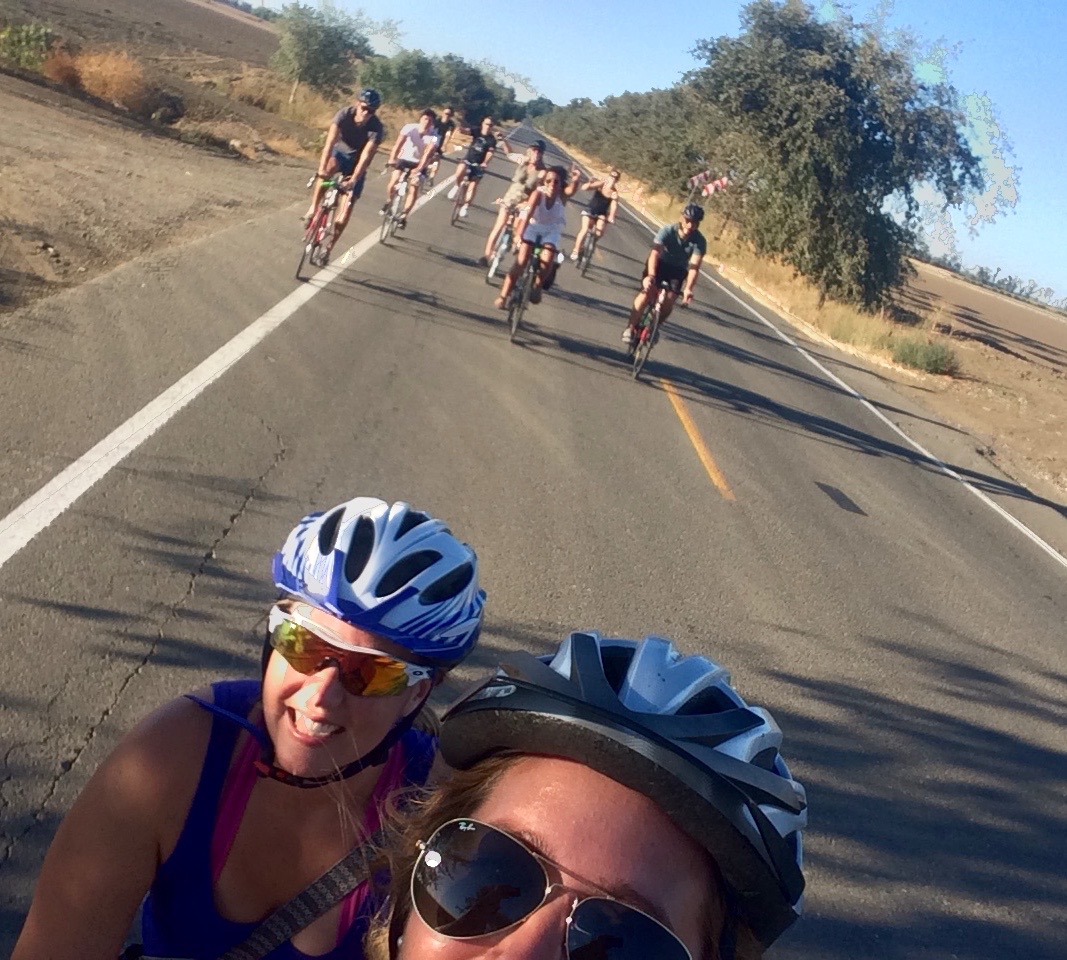 Members of the King Hall Wine Law Society bike the 6 miles to Ruhstaller Farm & Brewery in Dixon, CA.
---

WELCOME KING HALL CLASS OF 2018!
On behalf of the King Hall Wine Law Society, we would like to cordially welcome the class of 2018, including our new board members in the position of 1L Class Representative: Dane Jones and David Kim. We look forward to hosting a wide range of educational events this year including the Cicerone Certified Beer Server program, an exclusive tour of Sierra Nevada Brewing Co., and speakers to include Tom McCormick (Executive Director of the CA Craft Brewers Association) Stephenie Shah (Senior Director State Government Relations of Diageo) and many more.
Cheers,
Olivia & Albert
KHWLS Co-Chairs
---

WINE LAW SOCIETY & GRADUATE SCHOOL OF MANAGEMENT MIXER
Tuesday, April 14, 2015 | Davis, CA
The UC Davis School of Law Wine Law Society and the UC Davis Graduate School of Management Food and Wine Leadership Association are hosting an evening mixer. Members, guests, and interested community members are welcome to come and discuss the business of the Wine and Food Industry. 
No RSVP is required. Questions can be directed to ofilbrandt@ucdavis.edu.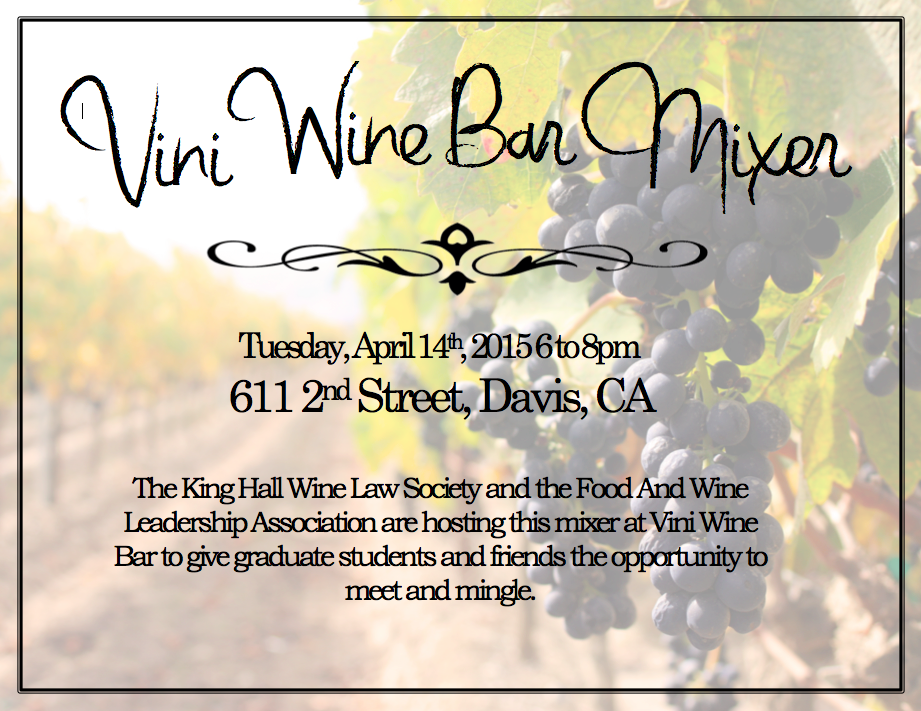 ---

WINE LAW WEEK 2014
October 20-24, 2015 | Davis, CA
Monday: E. & J.  Gallo Winery Speaker Mr. Chris O'Connor
Mr. O'Connor works for the largest U. S. wine and spirits distributor and has been a litigator within the beer industry, representing breweries and distributors. Come enjoy Dos Coyotes as he reviews his projects and how to how to work as an attorney in the alcohol industry.
Tuesday: Farella Braun + Martel LLP Speaker Mr. Jake Storms
Mr. Storms is an associate at Farella Braun + Martel's Real Estate and Land Use Department and Wine Industry Group. His practice focuses on land use and the wine industry. Enjoy Zia's as he speaks on the concept of working in the industry, privately and as in-house counsel.
Wednesday: Crystal Basin Cellars Winery speaker Mr. Mike Owen                    
Mr. Owen is the founder, owner, and manager of Crystal Basin Cellars Winery in Camino, CA. A veteran of numerous harvests and cork-pulling contests, Mike will be discussing the business of a winery in addition to regulatory and tax requirements.  Woodstock's will be served.
Thursday: Somach, Simmons, and Dunn speaker Mr. Nick Jacobs
Mr. Jacobs is an attorney at Somach, Simmons, and Dunn with practice emphasis on water rights, environmental law and land use matters. His work with the CA Environmental Quality Act, Endangered Species Act, and the Clean Water Act will lend him to speak of regulation of the Russian River. Panera coffee and pastries will be provided.