Bill Smith Memorial Lecture
12th Annual Bill Smith Memorial Lecture
April 9th, 2013
Lecture Starts at 5pm, Reception to immediately follow in Courtyard
Kalmanovitz Appellate Courtroom
This year we are excited to bring Therese Stewart to speak to us about her involvement with same-sex marriage litigation in California. Ms. Stewart is the Chief Deputy City Attorney for the City and County of San Francisco and a graduate of UC Berkeley School of Law. As an attorney for San Francisco, Ms. Stewart has defended the city's position that same-sex couples should have the right to marry since February 2004, when then Mayor Gavin Newsom directed city officials to permit same-sex marriages. Ms. Stewart continues to be a stalwart for same-sex marriage, delivering the oral argument for San Francisco's position before the California Supreme Court in 2008 and, most recently, arguing on behalf of the city before the 9th Circuit in Perry v. Schwarzenegger.
Again, please join us for this very special event on Tuesday, April 9th at King Hall and help us honor the spirit of caring and compassion through an evening committed to learning and serving the public good. For more information, please contact Bradley Showman at beshowman@ucdavis.edu.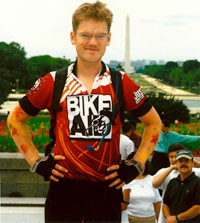 Named after a beloved and now passed alum, Bill F. Smith ('98), the Memorial Lecture was established with the generous support of his family. In his brief career as an attorney, Bill Smith championed the rights of the underrepresented in the labor and employment context. At King Hall, Bill Smith was the Martin Luther King, Jr. Service Award winner as well as an active and beloved presence at King Hall. Now in its twelfth year, the event honors Bill Smith's memory by presenting cutting edge issues affecting the LGBT community.
Bill F. Smith ('98) Memorial LGBT Rights/Disability Rights Public Interest Program
The Lambda Law Students Association at UC Davis School of Law—King Hall (Lambda LSA) and the King Hall Legal Foundation (KHLF) are proud to present the Bill Smith Memorial Public Interest Fellowship. The Public Interest Fellowship is a joint sponsorship project of KHLF and the Lambda LSA. Fellows must demonstrate 1) an active interest in LGBT issues and 2) have secured a position in the area of LGBT rights or disability rights law with a 501(c)(3) nonprofit organization. Fellows will be awarded between $500 and $1000 for work completed during the summer.
You may download the 2013 fellowship application by clicking here.