Environmental Law Society at UC Davis
ELS provides a forum for environmental information and networking. The members attend community events, regional conferences, and discuss pending legislation. We network with the professional community for support, guidance, and information about the environmental practice arena. Students are encouraged to explore their interests in a variety of environmental and natural resource issues. To further sculpt student interests, ELS hosts an annual Environmental Law Conference with which we bring speakers and practitioners to discuss current areas of law. ELS also supports Environs, the Journal of Environmental Law and Policy at King Hall.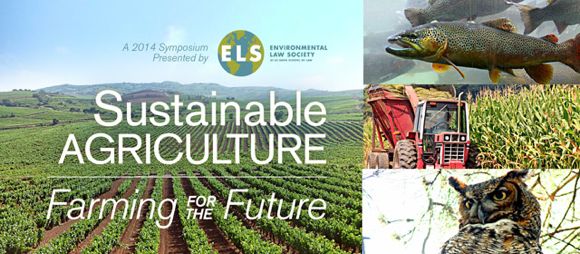 Each year ELS students organize a symposium, which brings experts from around the region and the country to provide their perspective on important current issues.  The 2014 ELS Symposium will be held on Friday, March 7th.  This year's symposium will focus on sustainable agriculture and will include panels on Food vs. Fuel,  Sustainable Beer and Wine Production, BDCP's Impact on Sustainable Agriculture, and Wildlife Friendly Farming.